USDOLLAR DAILY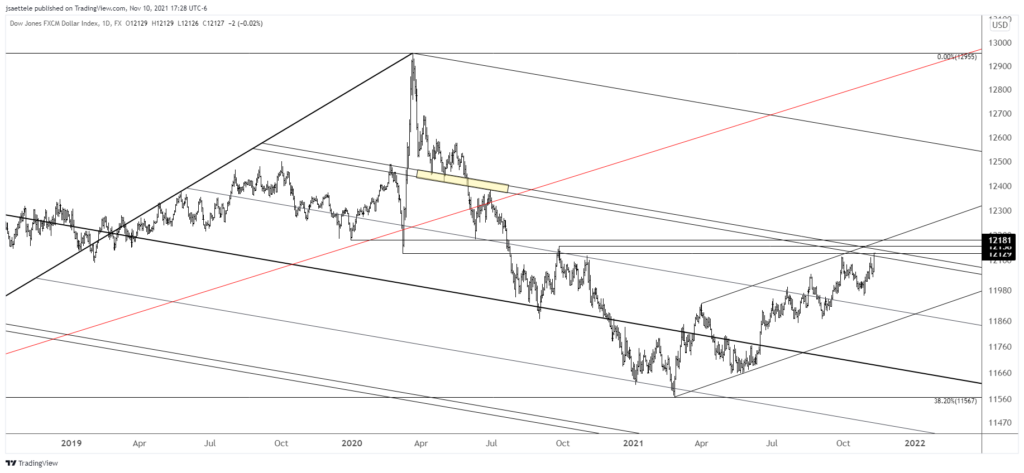 So much for all of that fancy Elliott mumbo jumbo. Remember the '5 waves down at multiple degree…blah blah blah'. USDOLLAR (quarter each of EUR, GBP, JPY, AUD) ripped to its highest level since September 2020 today. Sometimes various methods work and sometimes they don't. The methods that I employ haven't worked well for a few months now. This will change. It always does. Anyway, USDOLLAR is still in the vicinity of longer term resistance. The zone extends to 12181, which is the December 2019 low and parallel resistance.
BTCUSD DAILY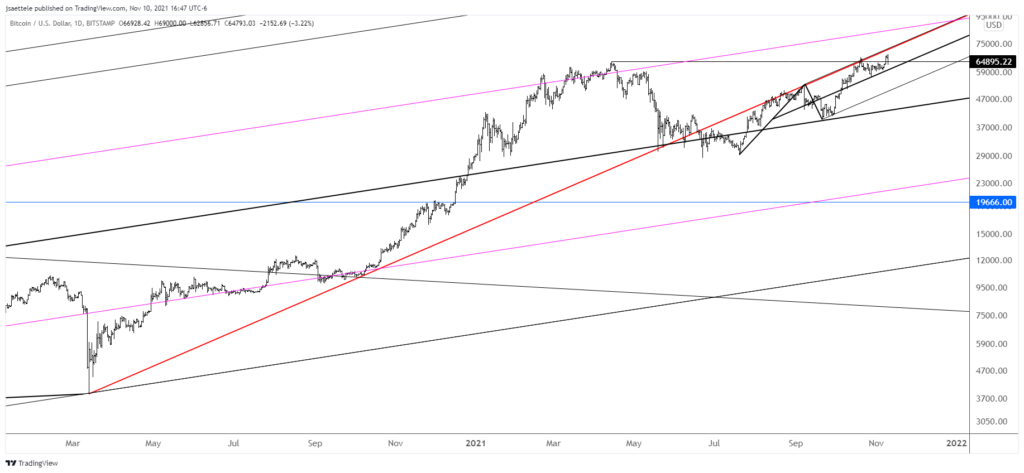 BTCUSD reversed lower today. Is it a short? Maybe but for me to want to do so I need either a test of the underside of the line from the March 2020 low (red trendline) or a drop under the short term center line (bold black line). I like to think of trading as a series of 'if-then' statements and this is a good example of that thinking. A zoomed in version is below.
BTCUSD DAILY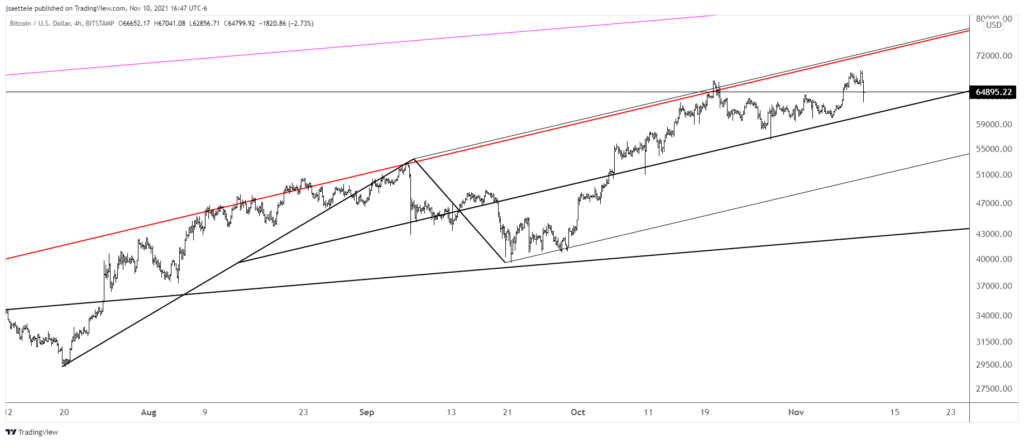 Do you make a profit trading Bitcoin?
If you're a consistently profitable trader, consider joining our funded trader program and earn more with Scandinavian Capital Markets.
AUDUSD 4 HOUR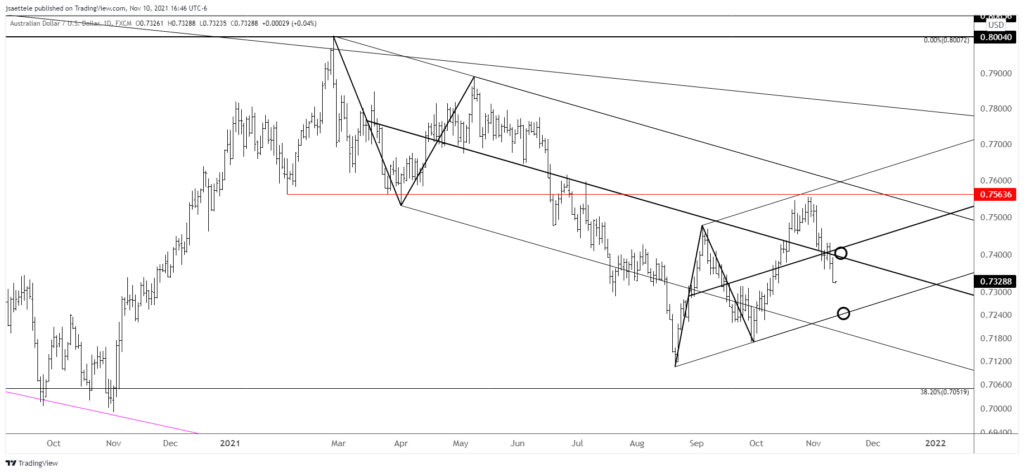 I was looking for a bounce into .7480 before additional AUDUSD weakness. Instead, we got AUDUSD weakness without a bounce. From here, I suggest paying attention to .7400/20 for resistance and .7240 for possible support (bottom of channel).
NZDUSD DAILY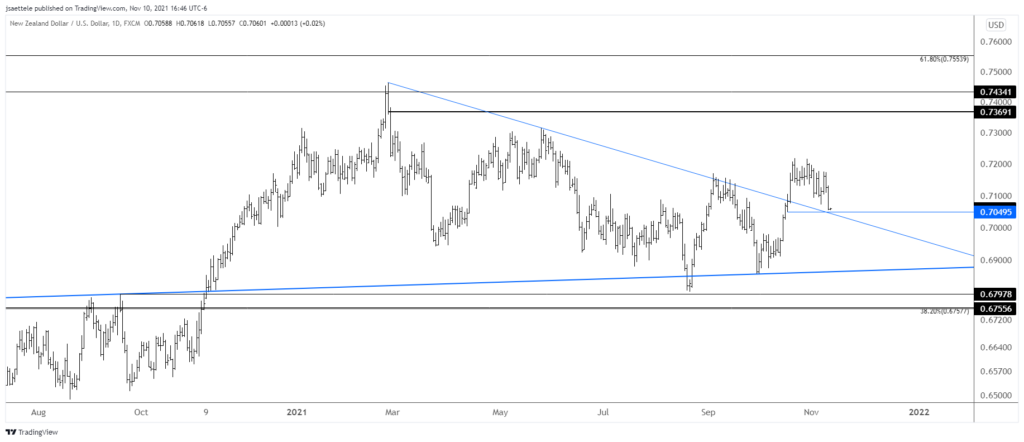 If this USD rip is a big trap then NZDUSD will be the place to operate. The top side of former trendline resistance is about .7050. If we get a reaction (decent show of support) at this level, then I'll be plotting long entries.
11/2 – I'm paying closer attention to Kiwi right now than Aussie due to the top side of the line off of the February and May highs. This line was resistance in September and is now in line for support near .7050. Essentially, the top side of the trendline is the re-test level in order to position to a much bigger upside move.
USDCHF DAILY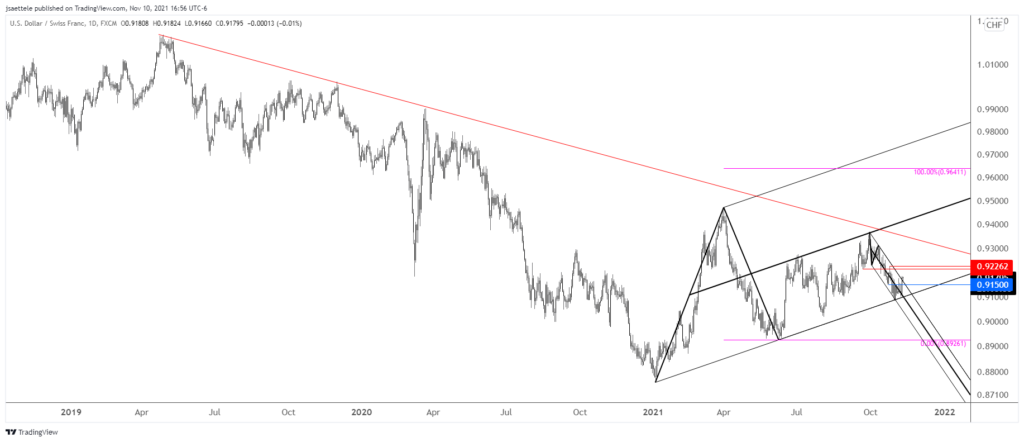 USDNOK DAILY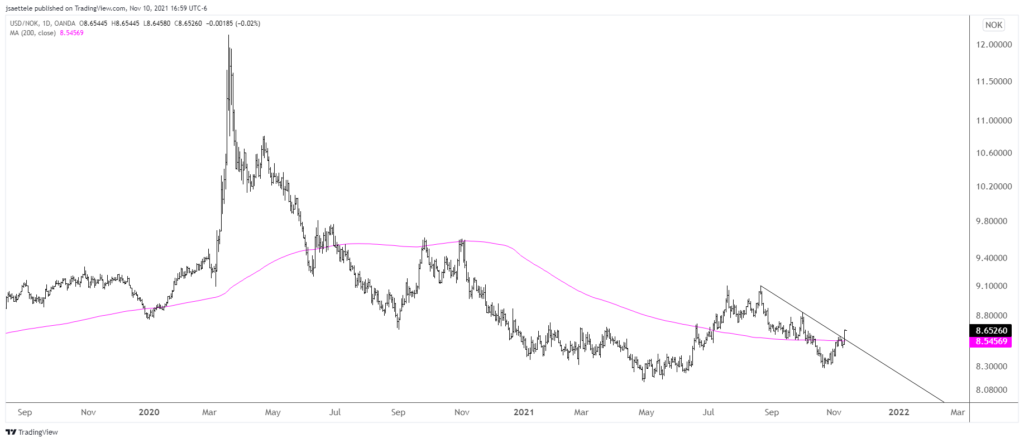 USDNOK 'looks' bullish. Price broke above a short term resistance line today. This move could launch something much bigger. Notice the 200 day average dynamic. The average has served as a great bull/bear dividing line for years. Watch for support near 8.5450s.
USDNOK DAILY