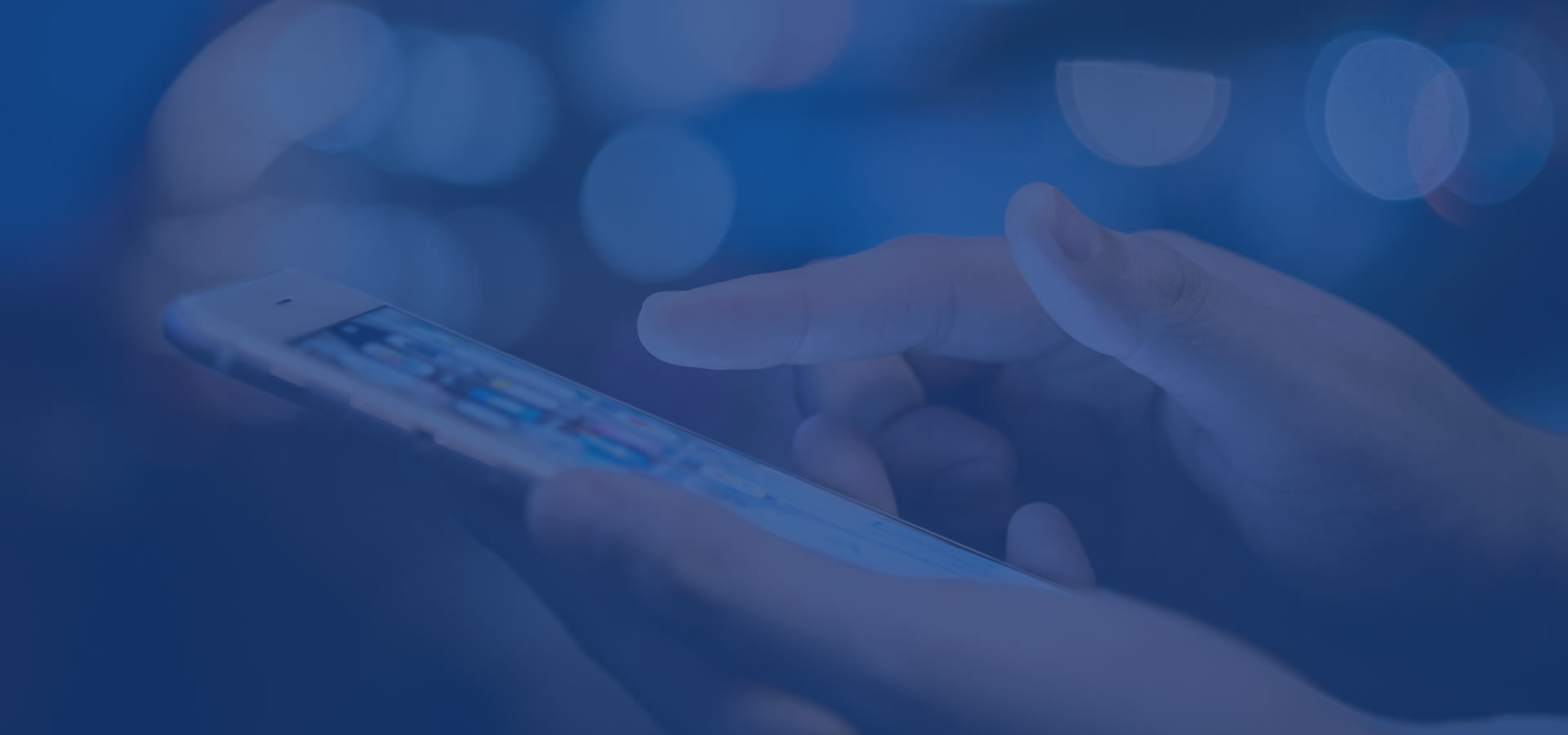 FAQ
Explore answers and insights to relevant questions.
1
Where is Scandinavian Capital Markets located?
Scandinavian Capital Markets has its headquarters at Kistagången 16, Stockholm, Sweden.
2
Where is Scandinavian Capital Markets registered?
Scandinavian Capital Markets is registered with the Swedish Financial Supervisory Authority (Finansinspektionen) under No. 80438. Company Registration No. 556863-5972.
3
Is there a company register where I can confirm your status?
4
What does it mean: registered, not under FI's supervision?
It means that FX is not classified as a financial instrument in Sweden and is thus not subject to supervision like other asset classes.
5
Who founded Scandinavian Capital Markets?
Scandinavian Capital Markets was founded by a group of senior trading professionals from Sweden with extensive experience in the FX market. The management has held many senior roles in institutional financial companies and have been able to utilize that knowledge in Scandinavian Capital Markets.
6
Does Scandinavian Asset Management form part of Scandinavian Capital Markets?
Correct, Scandinavian Asset Management runs its trading strategies through Scandinavian Capital Markets and the companies are indeed linked to one another.
7
Do you accept clients from all countries?
We offer our services to residents of all countries except for the U.S., Afghanistan, Belarus, Burma, Burundi, Central African Republic, China, Congo, Cuba, Egypt, Guinea, Guinea-Bissau, Iraq, Iran, Lebanon, Libya, Maldives, Mali, Moldova, Nicaragua, Nigeria, North Korea, Pakistan, Russia, Somalia, Sudan, South Sudan, Syria, Tunisia, Turkey, Venezuela, Yemen, and Zimbabwe. Due to the Dodd-Frank regulation we only accept US clients if they meet the criteria of an Eligible Contract Participant (ECP).
8
Do you accept clients from the US?
Please be advised that we can only consider accepting US-based clients if they meet the criteria of an Eligible Contract Participant (ECP). For individuals, the criterion is $10M+ aggregated discretionary investments in their own name or $5M if hedging.
It is your responsibility to report and pay your tax according to the laws of your local jurisdiction.
10
Do you operate a dealing desk?
No, Scandinavian Capital Markets does not operate a dealing desk. Scandinavian Capital Markets business model is strictly an agency model that facilitates STP trades to the market.
11
Do you have a compensation scheme like the FCA?
We are not a part of a compensation scheme, however we have been in business for 8 years and the company is very well capitalised. We are also a purely STP brokerage which means we do not take any risk in the business and we keep the funds segregated with some of the most well-capitalised banks in the world.
12
Is your company is a 100% Direct Market Access (DMA) broker?
There are usually no re-quotes and Scandinavian Capital Markets does not take the other side of any client trades. All orders are sent to our liquidity providers for execution. Sometimes there can be re-qoutes if there is no market at the specific price.
1
What liquidity providers do you use?
Scandinavian Capital Markets is a true STP/ECN Forex broker. This means that we aggregate the best bid and ask prices from deep liquidity pools in the underlying FX market. These prices are provided by top tier investment banks.
2
How are my funds protected?
Scandinavian Capital Markets holds client deposits in segregated accounts with Tier One banks, which means client funds are never commingled with the company assets. As such, client funds are only used to cover margin for the clients trading purposes and are never used in the company's balance sheet.
3
Are the client funds segregated?
Client funds are held segregated in top tier European banks.
4
If I deposit with a bank you partner with and the bank goes bankrupt, what guarantee do I have that I will get my money back?
In case the bank files for bankruptcy, the funds are protected by the State Insurance Policy of Sweden (Statliga Insättningsgarantin) in the amount of up to $95,000.
5
Which banks are client funds held in?
Client funds are held in top-tier European banks.
6
What is the minimum deposit?
The minimum deposit is $10,000. In case you are affiliated with one of our partners it is $3,000.
7
What funding options is available?
Scandinavian Capital Markets only accepts bank wire transfer as a funding method.
8
Do you charge any conversion fees?
Scandinavian Capital Markets always converts at the spot rate.
9
Do you charge withdrawal or deposit fees, any interest or monthly maintenance fees?
We do not charge any kind of withdrawal or deposit fees. However, youк bank might charge some fee for these operations. Please check with your bank.
10
Can I deposit EUR into a USD account?
Yes, but the bank will convert your funds upon arrival at not the most favourable rate.
11
How long does it take for withdrawals to be processed?
Provided that all trades in the account are closed, withdrawals are processed within one business day.
12
Can I move funds between my trading accounts?
The client portal allows you to move funds between your different trading accounts yourself. Click the "move funds" button that appears below your trading accounts and execute your transfer.
13
What should I write in payment details when funding my account?
Please write your name and account number.
1
What accounts do you offer?
Scandinavian Capital Markets forex accounts are designed for institutional traders / money managers, introducing brokers and professional (active) traders. We offer several account types, please see
this page
for additional information.
2
In which currency can I deposit to my account?
Deposits are accepted in USD, EUR, and GBP.
3
How do I sign up for a corporate account?
Visit app.scandinavianmarkets.com. There you will find two different alternatives on the right side of the screen. You can choose between an online and offline corporate application.
4
How long does it take for my application to be approved?
Account registration applications are approved within 1 business day.
5
Does it cost anything to open or maintain an account with you?
Scandinavian Capital Markets does not charge any fees for opening or maintenance of accounts.
6
How much you charge as a dormant account fee and how long without trading does this need to be in order to become dormant?
Scandinavian Capital Markets does not charge any dormant fees on client accounts.
7
I had to reset my account password this morning. I can log into your portal but I cannot trade. How long does it take for cTrader to acknowledge that password change?
You should receive your password reset link instantly once you request it from Spotware. After you have reset your password, you can log in with your new password right away. If your new password does not work, you should just request a new password reset link and create a new password.
8
How do I submit a withdrawal request?
To request a withdrawal, log in into your account and click on "withdrawals" tab and submit the form.
9
How can I close my account?
Send an email to support@scandinavianmarkets.com. If your account is managed, you also need to submit a LPOA revocation.
10
Do you offer PAMM accounts?
We offer MAMs (Multi Account Manager) accounts. Please refer to
this page
for more information.
1
What are your trading hours?
The market is open from Sunday at 22:00 to Friday at 21:55 GMT with certain differences on other instruments. Also, in order to protect customers between 21:59 – 22:01 daily pricing is non-executable.
2
Where are your trading servers located?
London and New York.
3
What are the spreads on a standard account?
The spreads on a standard account are from 1.5 pips with 0 commission.
4
What is the maximum leverage?
We offer a maximum leverage of 100:1.
5
How can I change my leverage?
You will need to submit a leverage change request in your client portal. Click the "leverage change button" next to your accounts and enter the leverage you wish to use.
Scandinavian Capital Markets never takes the other side of our clients trades. We send 100% of our order flow to the liquidity providers.
7
Are the spreads the same on MT4 and cTrader?
Yes.
8
Do spread and swap conditions in the demo account match those in the live account?
In general this is true. This being said, the main purpose of a demo account is to test the platform functionality. You should not rely on them for testing spreads or swaps. We recommend that you open a live account and monitor the spreads from our live account. You do not need to fund the account right away.
9
Which currency pairs do you offer?
We offer a total of 57 trading pairs, which are slightly different for MT4 and cTrader. You are welcome to refer to full lists of paris for MT4 (https://hubs.ly/H0pS2_20) and cTrader (https://hubs.ly/H0pS2bf0). If there is a special pair you trade, please let us know and we can create a custom account for you.
Scandinavian Capital Markets welcomes the use of EAs.
11
Do you support FIX API?
Correct, we do offer FIX API. For the smoothest experience with FIX API we recommend that you use the cTrader platform.
12
How much time in milliseconds is order execution in a cTrader real account?
From our end, it can be as low as 2 milliseconds, because the servers are co-located to our liquidity providers. But that does not factor in the time it takes for your order to be sent to us and for us to send back the confirmation. This delay is impossible to determine. However, please be assured that we pride ourselves in providing world-class execution to professional traders and institutions which are very dependable on rapid order execution.
13
Why do you close pricing 5 minutes early on Friday?
By stopping pricing during this time it saves clients from getting stopped out due to spread widening, and also save them from seeing massive slippage during this period of time.
14
Why do you not allow traders to execute 1 minute before and after the daily rollover?
This is to protect clients so they won't get stopped out due to spread widening, and they also will not receive slippage.
15
Can I trade precious metals, such as gold and silver, with your account?
It is absolutely possible to trade precious metals, such as gold and silver, with our company. Contact us and we will be more than happy to assist you with any additional questions you might have.
16
Can I trade stocks with you?
At the moment we are not able to offer stocks, but we are in the process of expanding our product offerings in the next couple of months.
17
Can I trade indices, commodities or futures with you?
Unfortunately, as of now you cannot trade indices (such as S&P500, Dow Jones), commodities or futures with us. However, we are planning to include support for them in the future.
18
What is the maximum trade size?
On MT4 it is 50 lots per client, on cTrader it is $5 million per click.
19
Is the account you offer hedging or netting?
Both MT4 and cTrader accounts that we offer are hedging.
21
Is it possible to hedge positions?
Correct, you are able to hedge trades on both MT4 and cTrader.
22
What are the conditions for Margin Call and Stop Out?
At Scandinavian Capital Markets Margin Call is generated when the available margin utilization reaches 100%. This information is displayed directly on the trading platform. If after a Margin Call the trader took no action (add funds; close some trades) and the available margin drops to 80% of the amount needed to maintain the positions ("negative margin"), Stop-Out occurs. The largest positions are being closed first.
23
When automatically copying trades with a signal provider, how can I influence the size of the lot? I would like to have the same lot size as my signal provider.
As part of managed account system you will have to request the order size to be changed by backoffice, in this case you should ask that your account should be receiving 100% of the order size of the provider. Keep in mind that there are also other factors, such as your account size and available margin.
1
What platforms can I trade on?
We offer cTrader, MT4 and Currenex. cTrader is accessible on any operating system since it provides web access, which means you can access it using your web browser. MT4 is available on Windows and the Mac (with an OS version earlier than MacOS Catalina). Currenex is available for Windows.
2
How do I access the web version of cTrader?
It is absolutely possible to trade on Mac OS. You can either choose the cTrader platform which has
web-based access
fully compatible with Mac OS or
download MT4 software for Mac
. Please be aware that MT4 for Mac does not work on MacOS Catalina and later, because of the end of support of 24-bit applications.
4
Do you have a download link for MT4 for Mac?
5
Where can I download MT4 for my mobile phone?
6
Where can I download cTrader for my mobile phone?
7
Why can I not see all the currency pairs in the symbols menu in MT4?
To see all the available symbols you simply need to right-click on the symbols menu and select 'Show all'.
8
How do I extract the journal from MT4?
In your MT4 terminal, open the Journal tab at the bottom. Right-click in the middle of the tab, select open, a folder with your logs will open up.
9
How can I change my MT4 password?
To change your MetaTrader 4 password, go to Tools>Options and under the 'Server' tab, select 'Change Password'.
1
Do you have an affiliate program?
Yes, we offer an affiliate program for both corporations and individuals. Please contact us for more details.
2
What is your compensation scheme?
Introducing brokers receive 20% of revenue generated from their referrals.
3
How can I start referring people?
After you open an affiliate account you can refer customers by sending them your affiliate link. When they click the affiliate link and open a trading account, they are recorded as your referrals in your IB portal. You can also ask them to send an email with their full name, account number, and your affiliate account number to support@scandinavianmarkets.com. You will be receiving your rebates at the end of each day.
4
Are there any restrictions for the affiliate program?
There are no particular requirements for joining the affiliate program.
5
How often can I withdraw funds from my commission account?
There is no limit. You can withdraw funds at the end of each day if you wish.
1
Are there any particular requirements in order to receive a MAM?
To be set up for MAM you need to have at least two funded accounts.
2
What does the process for onboarding and trading client accounts look like?
Your client will have to sign up for a live account on our website. Once the application is approved, our compliance team will draft an LPOA (Limited Power of Attorney) for you and your client to sign that will also set out the fees you will be charging.
3
When and where do I receive my performance fee?
Performance fees are usually paid out on a monthly basis and are credited to your account on the trading platform.
Are you ready?
Open your account today and start trading.