AUDUSD 4 HOUR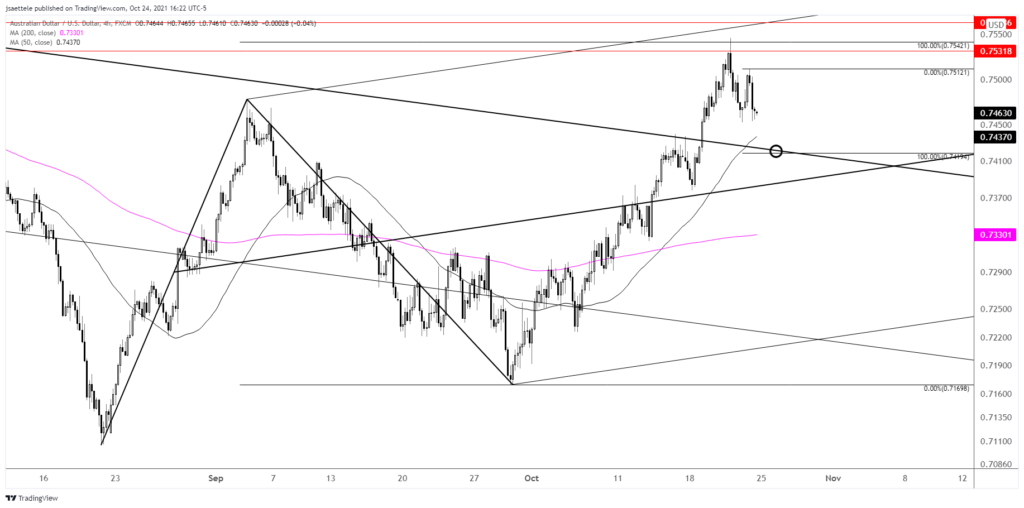 Near term downside focus for AUDUSD remains .7420. In fact, the drop from the high would consist of 2 equal waves at .7419. If that level holds, then another leg up (probably a 5th wave) is in store with upside focus near the upper channel line. That's about .7564.
10/21 – AUDUSD reversed sharply lower today from the proposed resistance zone.  I don't have a strong view on the importance of today's high but near term downside focus is .7420s.  However, the specter of VWAP resistance (see 2 charts down) and 2 equal legs higher from the low warrant respect for a more bearish outcome.  Also, a J-Spike (reversal) unfolded with price under the 200 day average.  Previous signals are shown in the chart below.  Keep an open mind but risk is well-defined for bears after today's action.
GBPUSD DAILY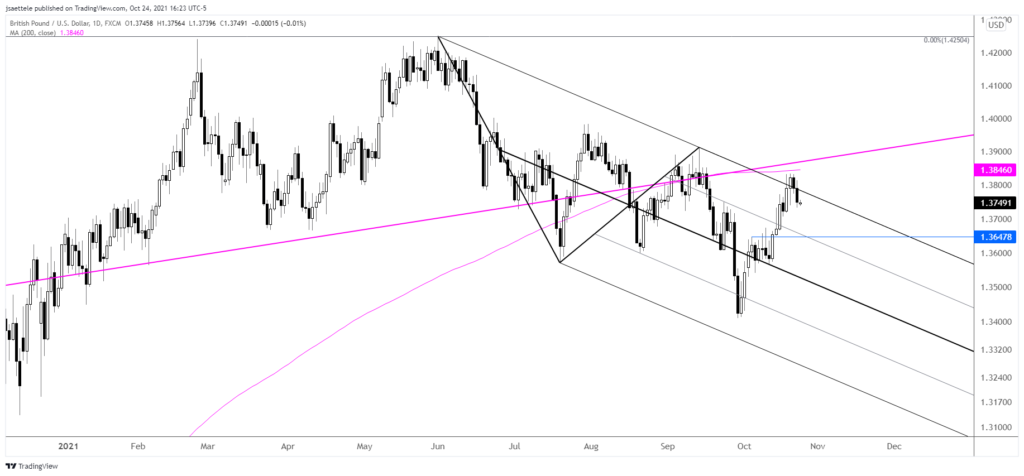 GBPUSD has rolled over from noted VWAP (see below) and channel resistance. As such, I lean towards additional weakness into 1.3650. This level is former resistance on both a horizontal basis and parallel basis (25 line of the channel). Similar to AUDUSD, if price does surge to a new high then it's probably a 5th wave so be aware of the 200 day average near 1.3850.
10/19 – GBPUSD has traded into the line that extends off of the June and September highs.  The level is defended by the 200 day average (just above) and VWAP resistance (see futures chart below) so I'm 'thinking' pullback.  In the event of a pullback, keep 1.3670s in mind for support.
BRITISH POUND FUTURES DAILY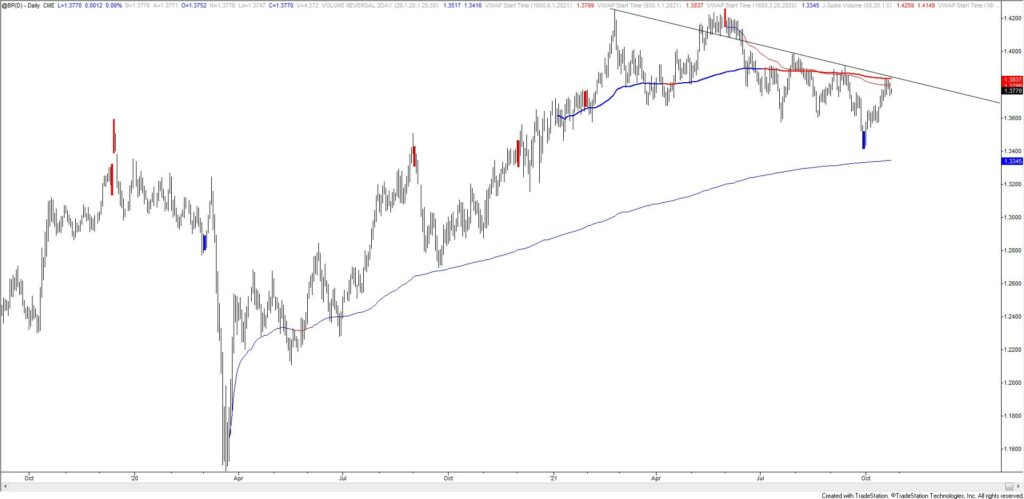 EURJPY HOURLY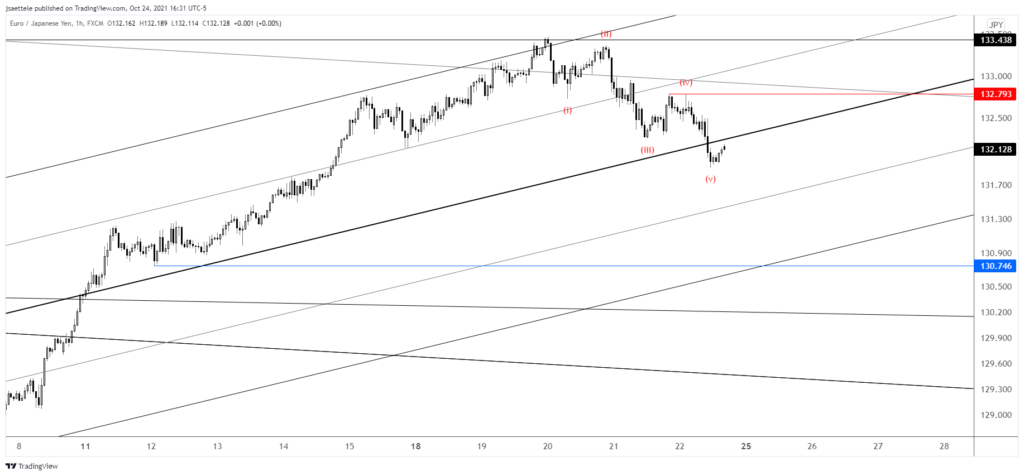 EURJPY sports 5 waves down from the 10/20 high so watch for resistance near 132.79 (4th wave high).  The 10/20 high is on the upper parallel from the fork that originates at the September low.  Eventual proposed support is the lower parallel, which intersects with the September high at 130.75.