AUDUSD 4 HOUR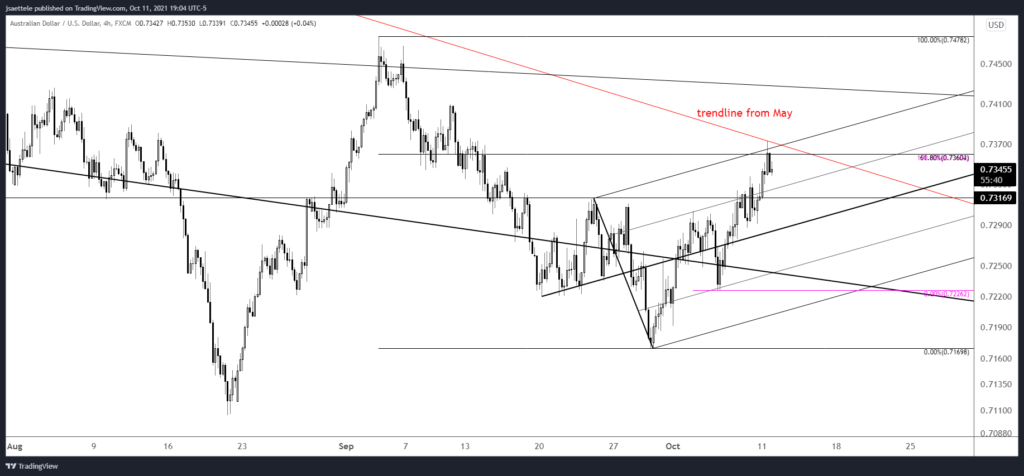 AUDUSD reversed lower from the noted .7360. I am looking lower as long as price is below today's high. .7290 is possible support. If price breaks above trendline resistance (red line), then focus would shift to .7617.
10/7 – AUDUSD sports a head and shoulders bottom since 9/20.  Price is trading right at the neckline now and proposed support is about .7280 (median line).  The h&s objective is .7460 but be aware of .7360 for resistance.  This zone is defined by the 61.8% retrace of the drop from September, the trendline from May, and 2 equal legs up from the September low.
GBPUSD 4 HOUR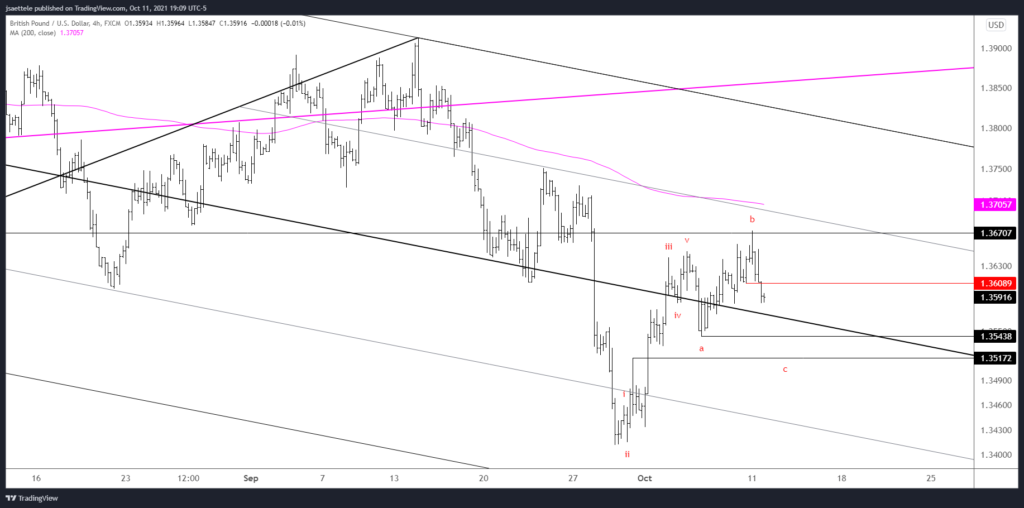 The correction since 10/5 has taken the form of a flat. The implication is that price trades lower in wave c. The minimum target for wave c is below 1.3544. Low 1.3500s remains proposed support.
10/6 – My view is that Cable is pulling back in 3 waves and that today's bounce is wave B of the A-B-C decline.  Proposed resistance is 1.3600/10.  Ultimately, support for the end of the correction is 1.3500/20.
USDCAD 4 HOUR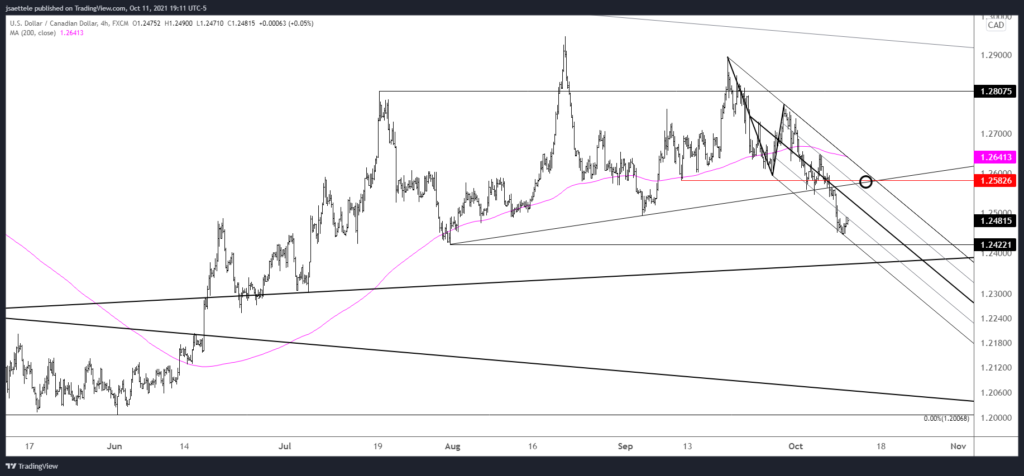 The break below 1.2493 eliminates the triangle scenario for USDCAD.  Price has reached the bottom of a short term channel however so I'm thinking that a bounce is in order.  Proposed resistance is 1.2580.
USDJPY DAILY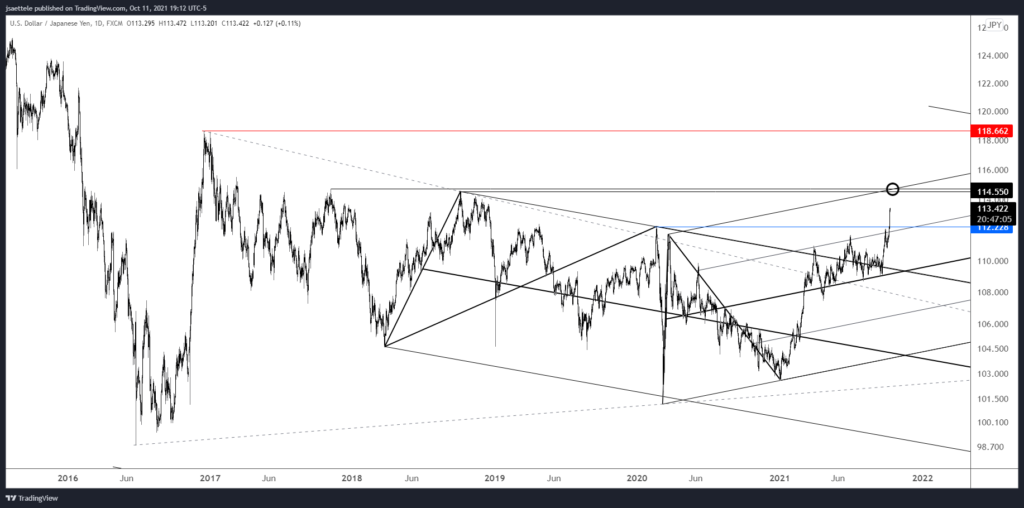 The next stop for USDJPY is probably 114.55/74.  This is the 2018 high and November 2017 high.  It's also the upper parallel from the channel that originates at the March 2020 low.  Price may not pull back until reaching this level but if price does pull back then former resistance is 112.23 is proposed support.