COPPER FUTURES 4 HOUR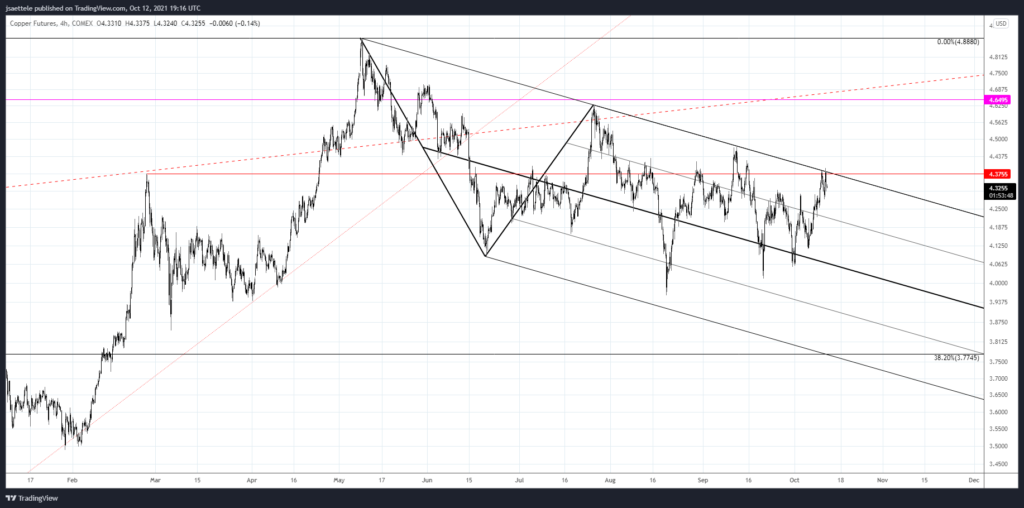 Today was important for copper as price reversed lower from well-defined trendline resistance. Simply, if copper is bearish then weakness will accelerate while price remains beneath today's high. A break above would indicate an important behavior change and suggest that corrective action since May is complete and that another leg up within a longer term bull market is underway.
USDOLLAR HOURLY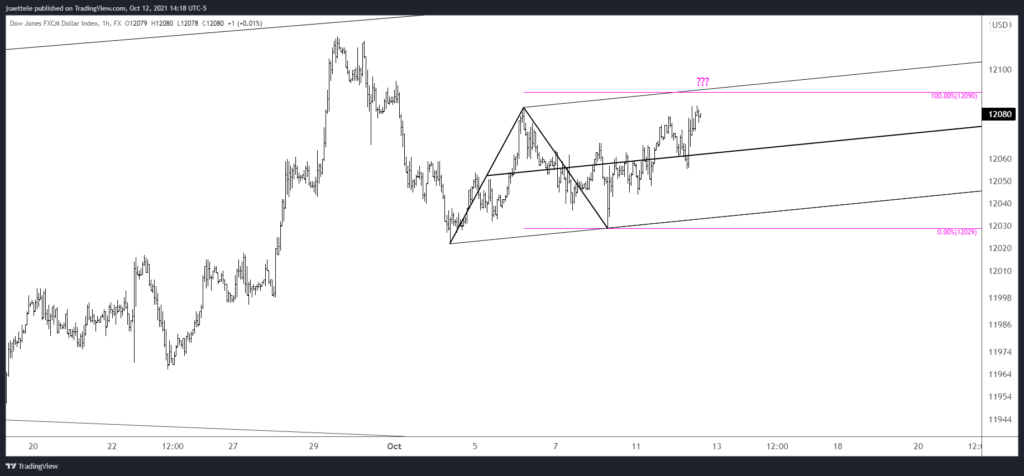 News headlines are the exact opposite as the ones that appeared early in the year when the USD was bottoming. See Dollar Looks Unstoppable as Taper Looms and Energy Prices Soar for example. USDOLLAR is trading just beneath our long term target of 12130/60 so be aware of the potential for one more leg up before a reversal attempt. That said, I'm am paying attention to 12090 for possible resistance over the next few days. This is 2 equal legs up from the 10/4 low.
9/29 – USDOLLAR is closing in on the LONG HELD decision point of 12130/60. This is a HUGE level and I'd be surprised if we don't see a decent reaction lower…at least initially.
NZDUSD DAILY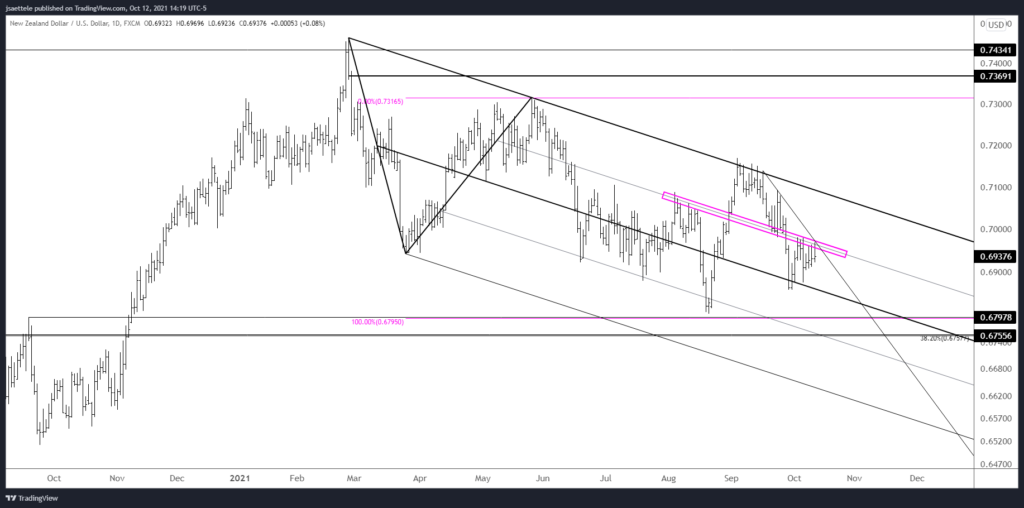 Price continues to respect the 25 line within the channel from the February high. Respect downside potential as long as price is below this line. Action over the last few weeks appears corrective so I'm wondering if a triangle is underway since the September low. If so, then the range will tighten even more before a thrust lower.
10/5 – No change to NZDUSD (still looking to buy a dip…probably near .6906), but I wanted to make sure that this chart is front and center before RBNZ. Price is pressing into the parallel that was previously resistance and support so a pullback now makes sense.
CADJPY WEEKLY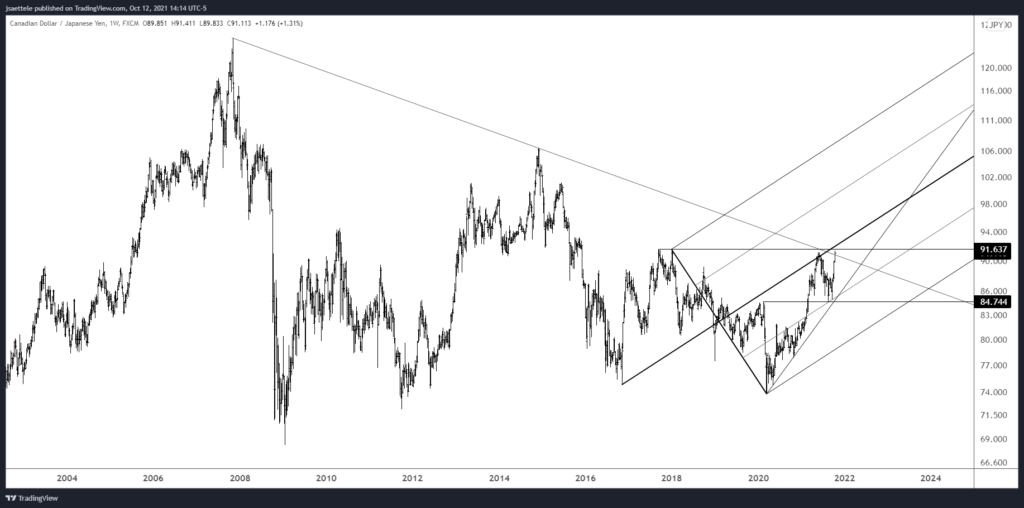 CADJPY is trading at its best level since January 2018. In fact, the September 2017 and January 2018 highs are just above at 91.64. Price is also trading around the line that connects the October 2007 and December 2014 highs. Bottom line, this is a big spot and reversal evidence (don't have any yet) would present a near term opportunity to fade the rally.