SPOT SILVER 4 HOUR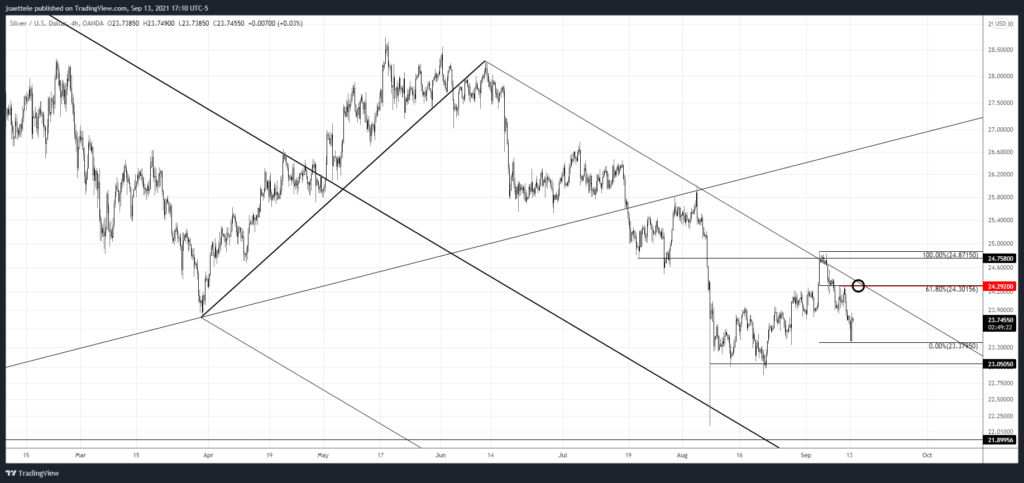 Silver has indeed pulled back from noted resistance. The drop appears impulsive so strength should prove corrective with resistance near 24.30 (61.8% and 9/10 high). Bottom line, I favor shorting strength.
9/6 – Silver surged Friday and is testing a key level defined by the upper parallel of the fork that originates at the February high, 7/21 low, and 50 day average. I'm looking for a pullback at minimum with possible support near 24.27.
EURUSD HOURLY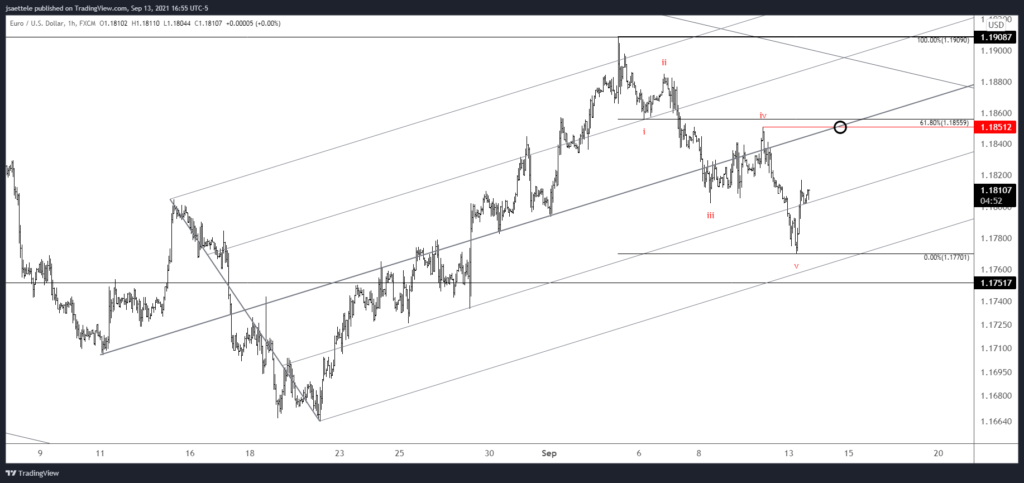 The EURUSD drop did extend into 5 waves and a corrective bounce is underway towards 1.1850/56 (former 4th wave high and 61.8% retrace). Today's rally is probably most of wave A. As such, a small pullback (1.1790 support) followed by another leg up should complete the corrective advance and give way to additional weakness.
9/9 – A bit more weakness in EURUSD would make the drop from last week's high in 5 waves. Watch for 1.1790 or so support. Following the completion of 5 waves down, a corrective bounce is should take place towards 1.1865. As noted yesterday, I prefer shorting strength.
AUDUSD 4 HOUR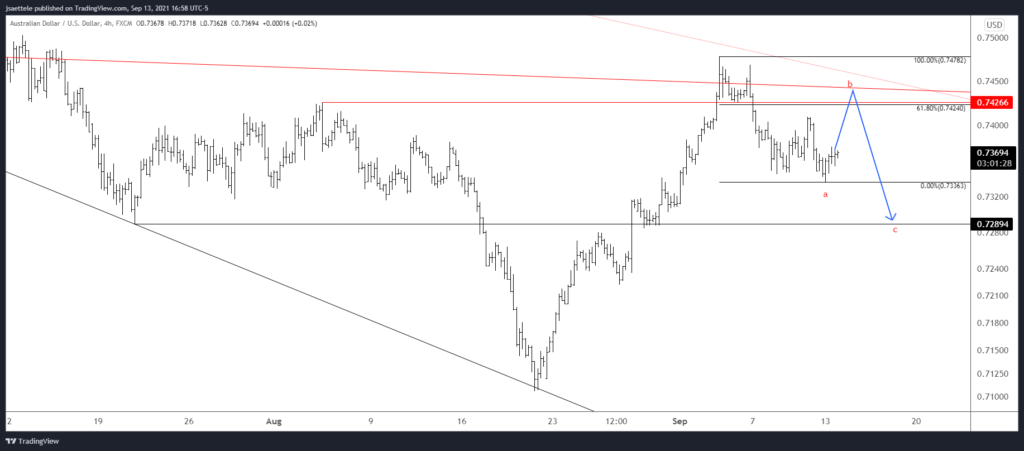 Not much change in AUDUSD over the last week from a strategic perspective. I continue to favor .7425 for resistance and .7290 or so for support. The annotations on the chart suggest that weakness from 9/3 will unfold as an A-B-C decline but that is subject to change. The most important thing to pay attention to right now is .7425 for resistance.
9/7 – AUDUSD dropped into .7380 today. Like NZDUSD, pattern is unclear. A push to another high could complete 5 waves up but resistance is well-defined from the neckline. Bottom line…evidence is conflicting. Watch for resistance near .7425. The next level of possible support is the well-defined .7290-.7320 zone.
USDCAD HOURLY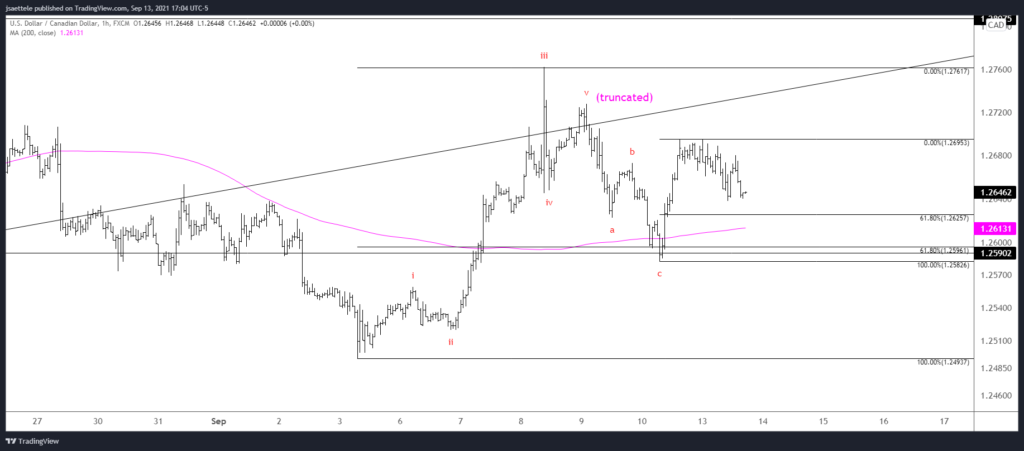 We've been nailing USDCAD levels! USDCAD responded in kind to the noted 1.2580/90 proposed support and the sequence of waves since 9/3 (impulsive upside and corrective downside) favors the upside. As such, watch for support near 1.2625 (61.8%). The next upside level is unclear although bullish risk is tight at just under 1.2582.
9/8 – The bigger picture for USDCAD isn't clear but today's post BoC spike looks like a classic 'sell the news' trade. Resistance is well-defined at 1.2708/20s (8/27 high and year open) and 1.2580/90 remains well-defined for support. In fact, the 61.8% retrace of the rally from 9/3 is 1.2596.