USDOLLAR DAILY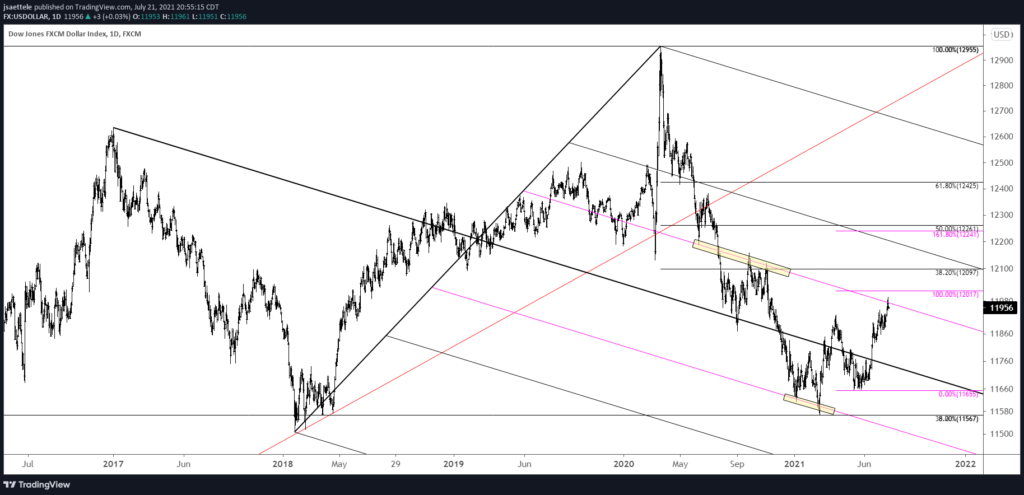 USDOLLAR put in a key reversal today after hitting parallel resistance from the pitchfork that originates at the 2017 high. I'm not sure that there is a better example of median line symmetry. Over the last 10 months, highs and lows have registered on parallels equidistant from the median line. With the specter of 5 waves up from the May low, I lean towards USD weakness from the current level.
7/19 – We got the leg up in USDOLLAR and price has entered the a possible resistance zone. My 'base case' is that price does pull back before resuming higher. Keep it general for now regarding USDOLLAR.
BRITISH POUND FUTURES DAILY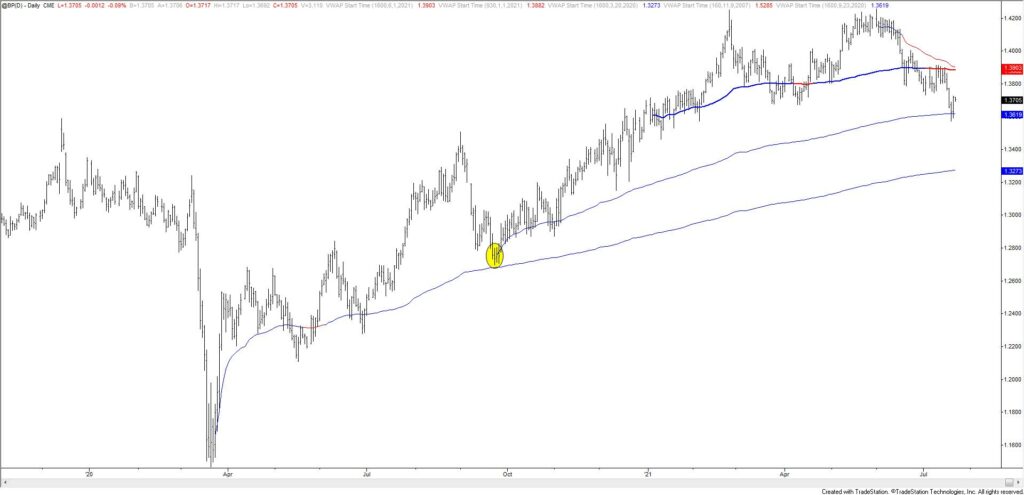 One way to play USD weakness is GBPUSD. Futures hit VWAP from the September low today. The year open is 1.3655, which is a point of reference to operate from the long side. VWAP from the high and 2021 VWAP intersect near 1.3900 for resistance.
AUSTRALIAN DOLLAR FUTURES DAILY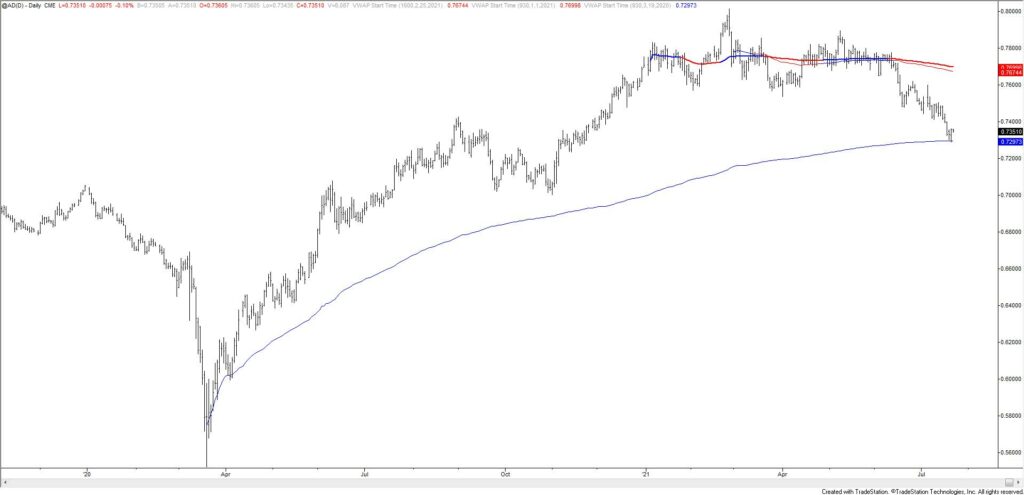 AUDUSD hit VWAP from the March 2020 low today and registered a key reversal. As noted yesterday, I remain bearish Aussie on a bigger picture basis but a key reversal off of an important VWAP level warrants a constructive view in the present. Look towards .7400/15 with support at .7320.
7/20 – I continue to like AUDUSD downside in a broad sense but note that VWAP from the March 2020 low is .7297 (as of today's close) and today's low was .7301 (futures prices…only a few ticks difference between futures and spot right now). In other words, Aussie has reached a critical level…so pay attention! .7400 remains initial resistance but if reason arises to adopt a more constructive outlook, then I'll do so.
EURAUD 4 HOUR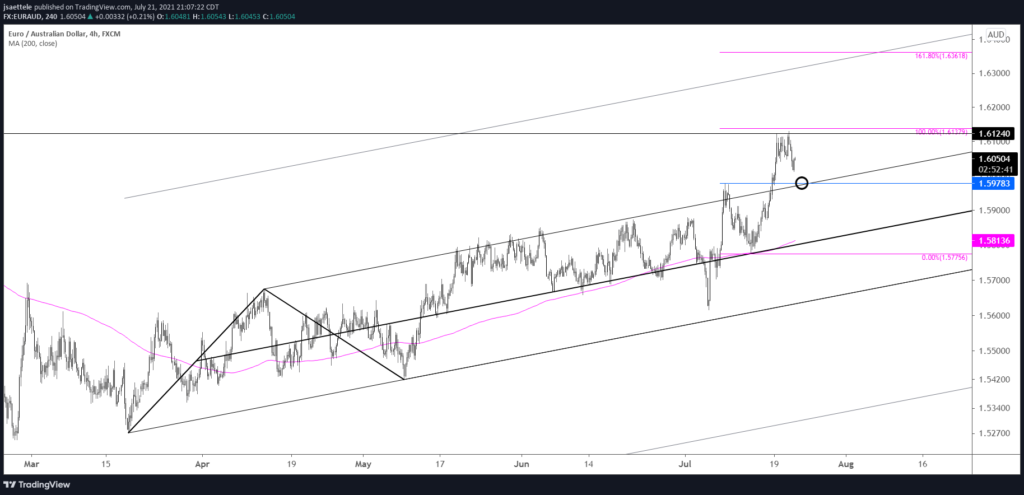 The slingshot setup is triggered in EURAUD. That is, watch for support from the upper parallel of former channel resistance near 1.5980. ECB is tomorrow but a setup is a setup and risk is tight against the 7/19 low of 1.5934.
7/20 – EURAUD has traded in a rather tight channel since March. Notice how priced turned up this week from the center line following a poke above the upper parallel. This is called a 'raised floor'. The implication is that price is about to explode higher. A break above the upper parallel would trigger a slingshot setup in which the upper parallel would become support on a pullback. I don't mind getting in front of this possibility. Former resistance at 1.5873 is proposed support now. Initial upside focus is 1.6120/40.