SPOT SILVER DAILY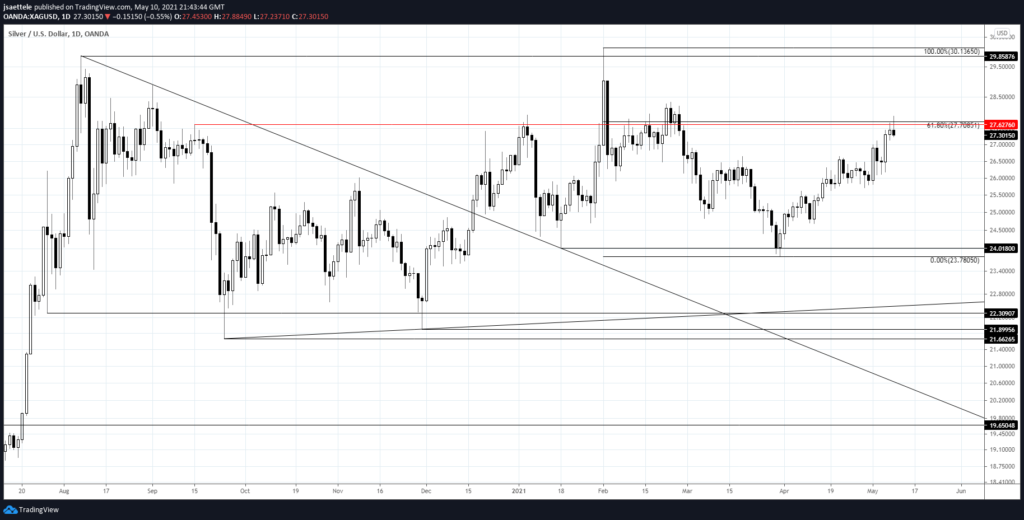 Silver put in a big daily reversal bar after trading just above the noted 61.8% retrace of the decline from 2/1. I favor the downside against today's high until further notice.
5/6 – The silver rally from 3/31 is nearing the 61.8% retrace of the decline from 2/1 at 27.71. The level is also defended by pivots since September 2020. Bigger picture, price has traded sideways since August 2020. If this broad range is going to remain in place (as opposed to a breakout and directional move) then a turn lower from 27.70s 'makes sense'.
AUDUSD DAILY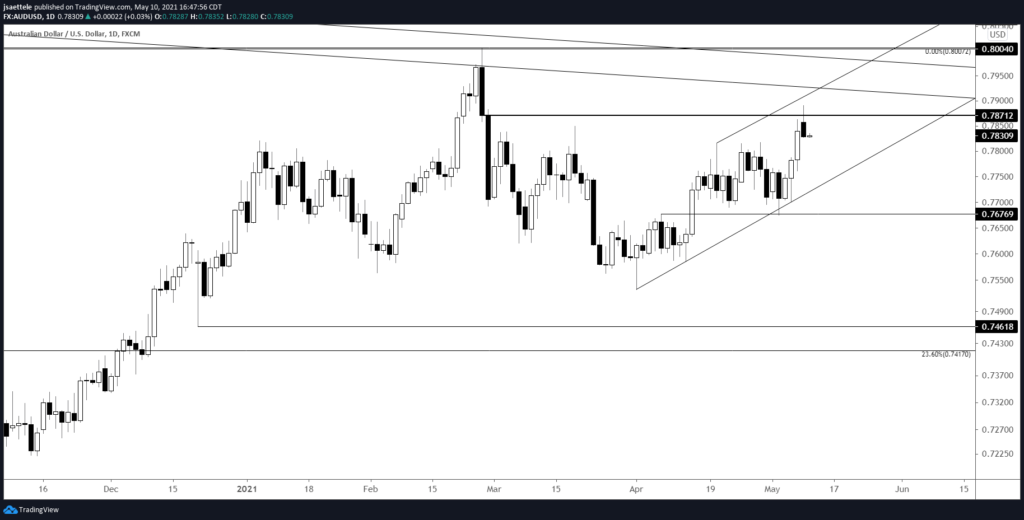 AUDUSD reversed sharply lower today after trading just above daily reversal resistance (2/25 close at .7872). A view of intraday action reveals that the decline is unfolding in impulsive fashion, which favors the idea that at least a temporary top is in place. I'll monitor near term action closely for a short entry over the next few days.
GBPUSD DAILY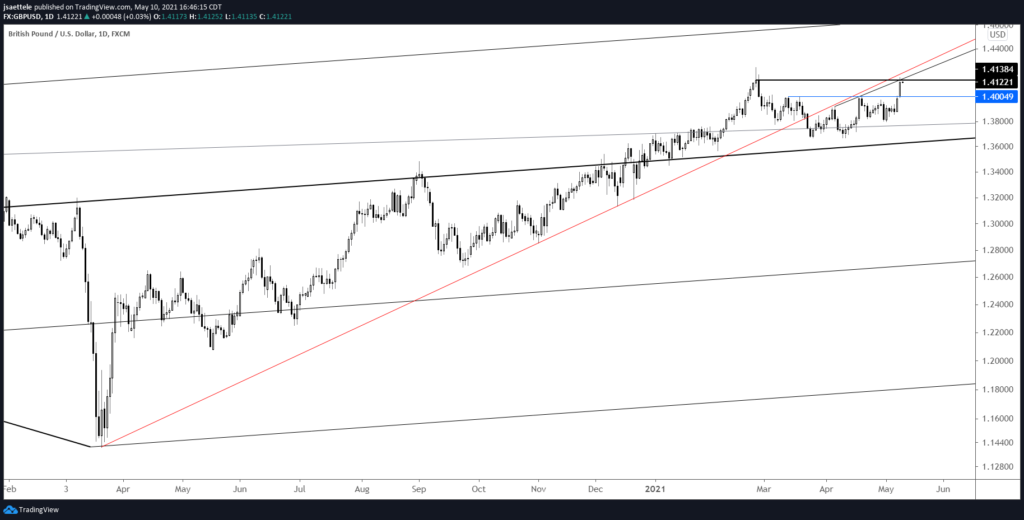 GBPUSD has soared over the last 2 trading days. Today's break above the well-defined 1.4000 could propel price on its next leg up within the long term bull move but there is consideration for resistance at the current level. Daily reversal resistance is 1.4140 (2/24 close) and the underside of the trendline from the March 2020 low is slightly higher (red line). Let's see what happens over the next few days.
GBPJPY DAILY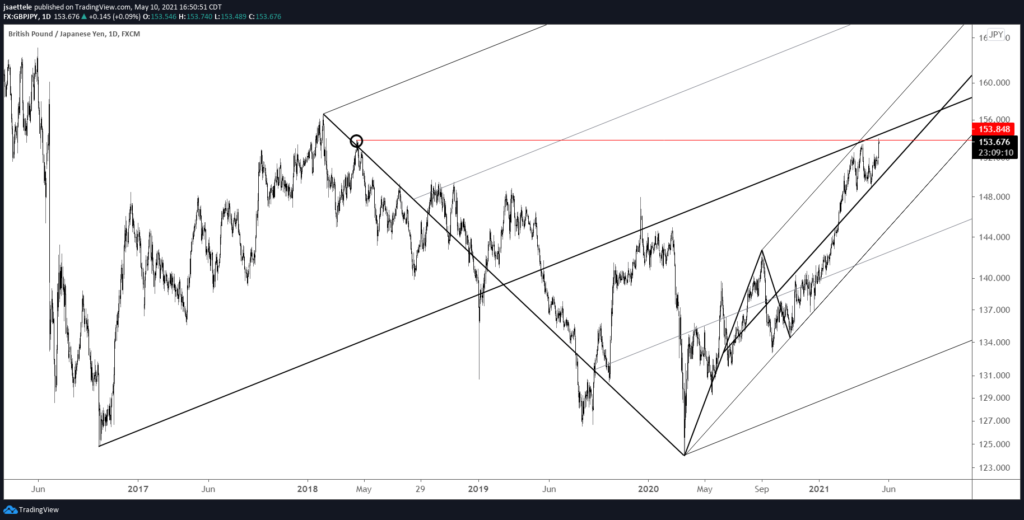 GBPJPY has reached the April 2018 high. The median line of the structure from the 2016 low is slightly higher along with channel resistance from the March 2020 low. I'm on alert for a reversal lower between now and the February 2018 high at 156.60. One reason to favor a reversal lower now is the fact that today's high is right at the half extension of the channel from the 2018 high (see below chart).
GBPJPY DAILY