EURUSD DAILY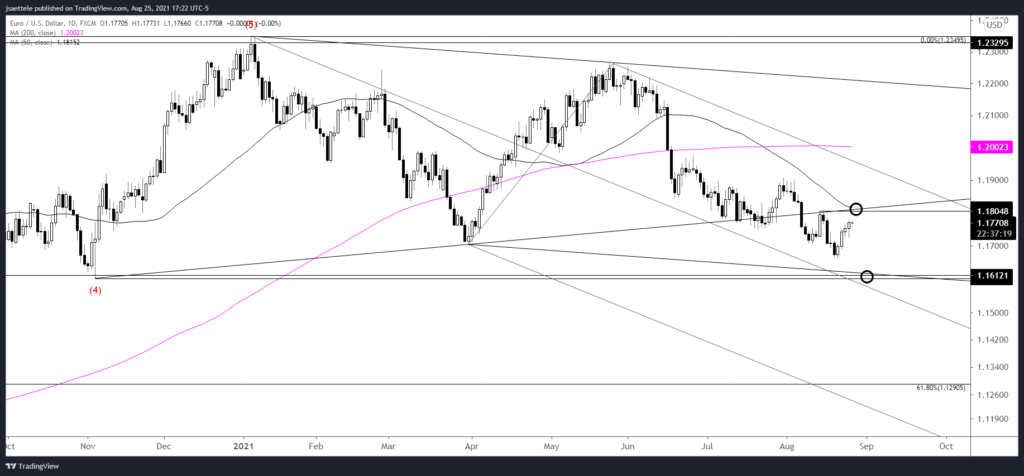 Today's update is brief as markets await Jackson Hole. The USD drop off of the high (squeeze off of the low in most everything else) is nearing support. I'm looking to buy the USD dip slightly lower. Notably, EURUSD 1.1800 is the 50 day average and 8/13 high. Bears need to step up there in order to keep 1.1600 on track.
USDSEK 4 HOUR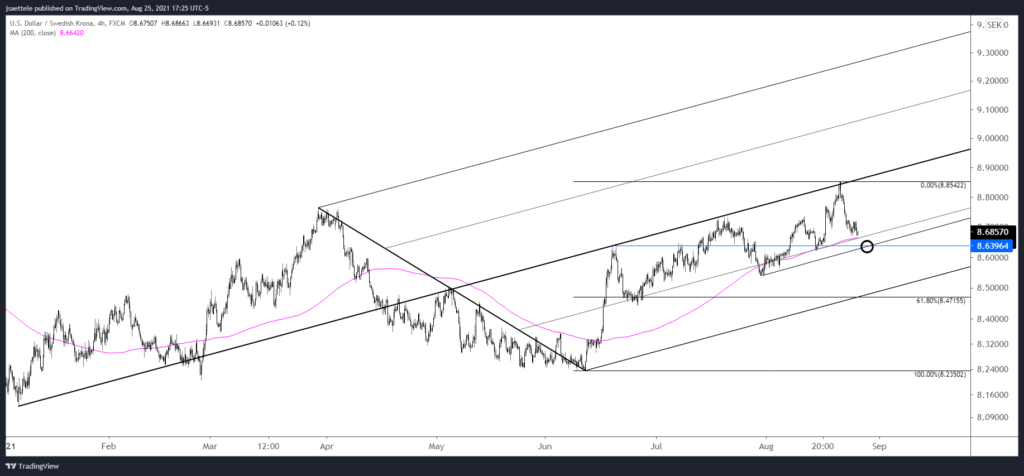 Long time readers know that I look to USDSEK as a bellwether of sorts for the USD. The structure that originates at the January low is extremely useful in this regard. The median line has been precise resistance…in June, July, and August. The 25 line and parallel that extends off of the 7/30 low form a proposed support zone at 8.64-8.6650. I'm on the lookout for a hold in this zone.
AUDUSD DAILY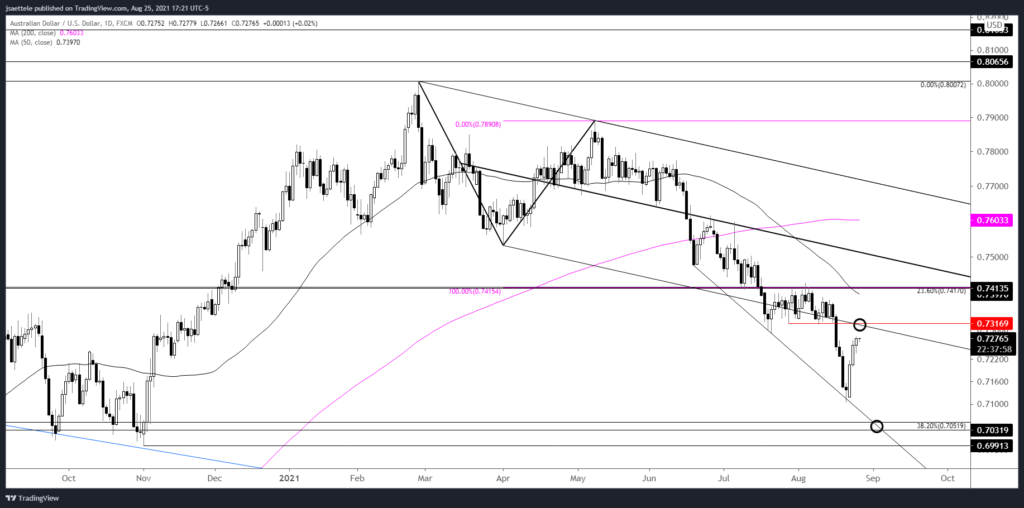 Broadly speaking, AUDUSD downside remains favored until .7000/50…and .7290-.7315 remains proposed resistance. Nothing has changed!
8/17 – AUDUSD finally broke down. Is this move 'for real' or a 'trap'. It's impossible to know at the moment. I can make arguments for both. The next critical downside level isn't until .7000/50 but volume on futures was high today which warns of capitulation (see futures chart below with red and blue bars denoting high volume levels at at least 50 day highs/lows). Bottom line, proposed resistance is .7290-.7315 and I'm bearish as long as that zone is respected.