CRUDE OIL FUTURES WEEKLY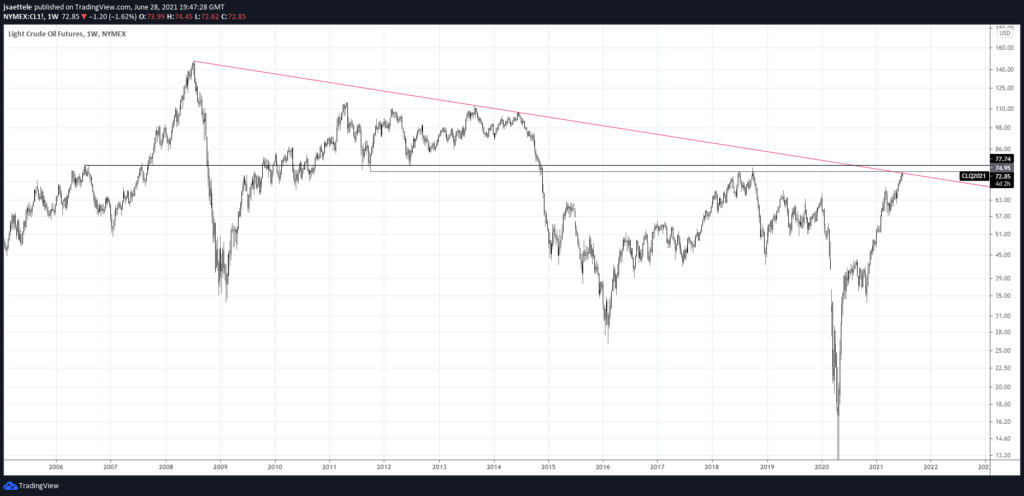 Crude has reached the line that extends off of the 2008, 2013, and 2014 highs. HUGE LEVEL! Price reversed sharply lower today (outside bearish day in fact) and I think it's worth taking a bearish stance against the high.
AUDUSD 4 HOUR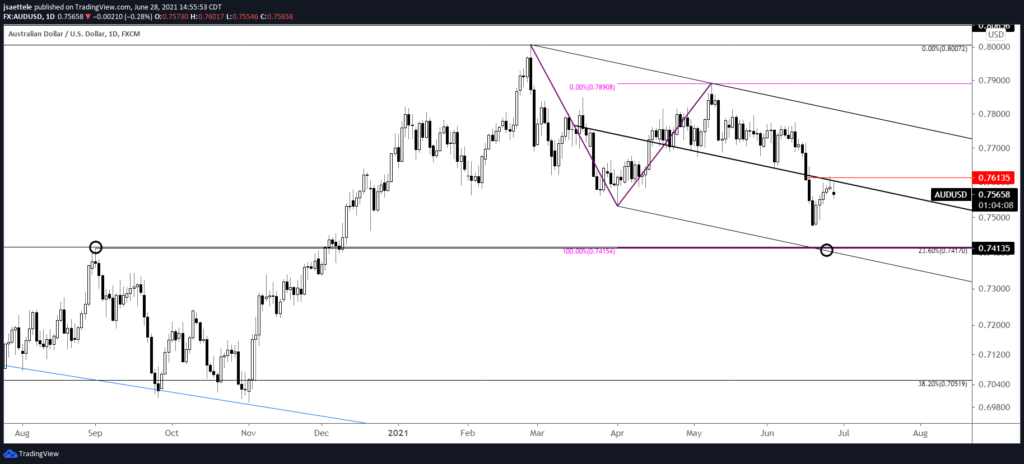 AUDUSD reached resistance on Friday and reversed lower. The structure of the rally from last week's low isn't clearly impulsive but I'd keep the 61.8% retrace of the rally at .7530 in mind for possible support. Bottom line, the downside is favored against .7617.
6/22 – No change to AUDUSD but I wanted to reproduce the chart in order to convey the importance of .7610 resistance. II will note that a 12 hour (half day) volume reversal triggered on the low (see futures chart below). Previous signals have identified swing lows of varying degrees so if the rally from the low unfolds in 5 waves then I'll flip to a bullish stance.
USDCAD DAILY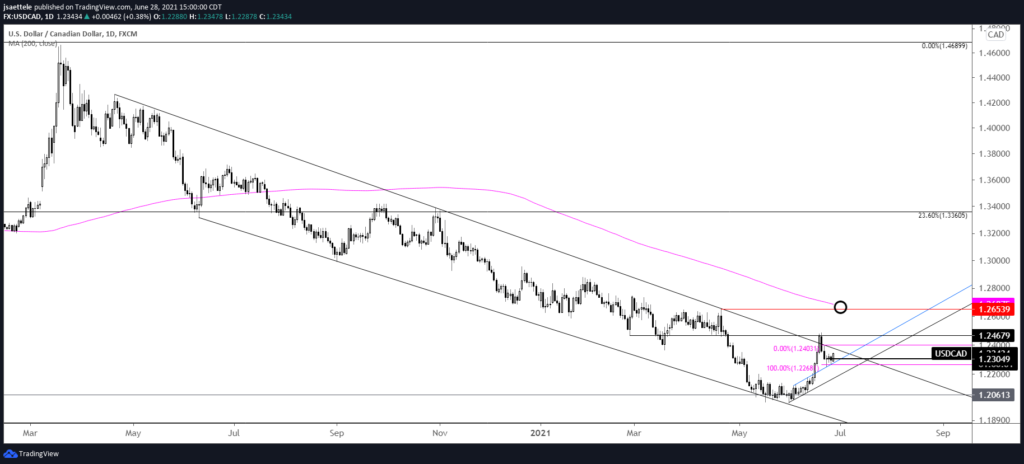 I love you USDCAD continues to hold above support defined by former short term channel resistance (blue line). The drop also consists of 2 equal waves. Focus is higher as long as price is above last week's low of 1.2253. 1.2305 is proposed support. The next upside level of interest is 1.2653-1.2721. This is the April high and year open. The 200 day average is between these levels.
6/23 – USDCAD nailed support and reversed higher today. Time to be bullish again! Ironically, less words are required when the market adheres to one's analytical method. 'Feel the flow'…it's working. Upside focus is open for now.
AUDJPY HOURLY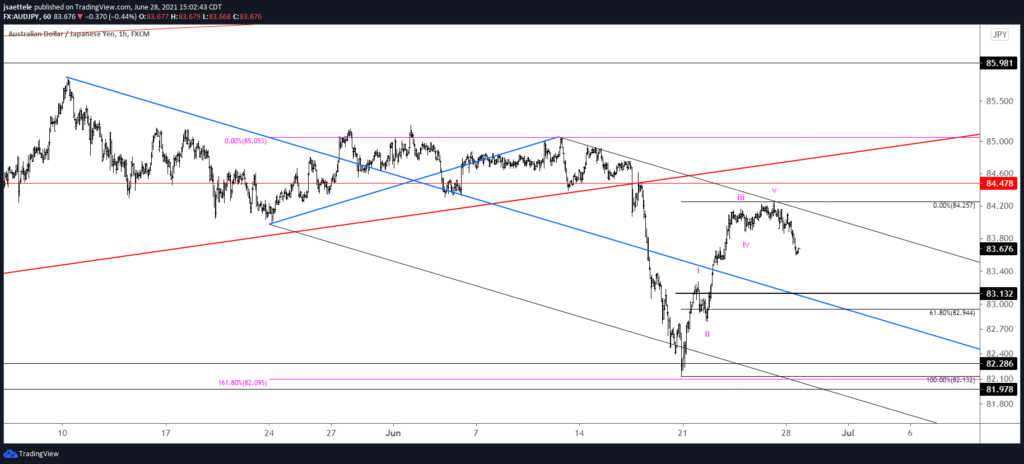 AUDJPY is respecting parallels from the fork that originates at the May high. As such, I'm looking lower against the 6/25 high BUT respecting potential for a higher low in the 82.94-83.15 range because the rally from 6/21 counts in 5 waves.
6/21 – Don't let the reversal scare you. Downside focus remains firmly on 80.90s. The underside of the line off of the 2/26 and 3/24 lows should provide resistance now near 83.40.