USDJPY 4 HOUR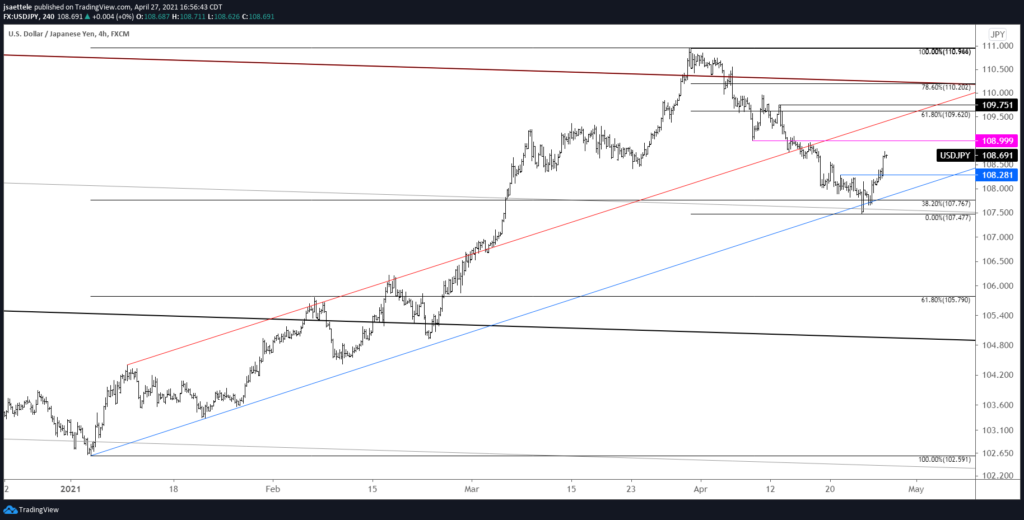 Today was extremely quiet but Yen crosses popped. 109.60/75 remains proposed resistance but pay attention to 109.00 as well. 109.00 is the equivalent level for VWAP from the 3/31 Yen low in futures (3/31 USDJPY high). The futures chart is below. Watch 108.20s for support now. I maintain that the big move is lower in USDJPY and that the rally from last week's low will prove corrective. Don't forget that seasonal tendencies are negative through mid-October.
4/26 – USDJPY reversed higher on Friday after slipping under the 38.2% retrace at 107.77. This is also the trendline from the January low. Weakness from the 3/31 high is impulsive (5 waves) so a corrective advance is favored before additional weakness. Ideal resistance is 109.60/75.
JAPANESE YEN FUTURES HOURLY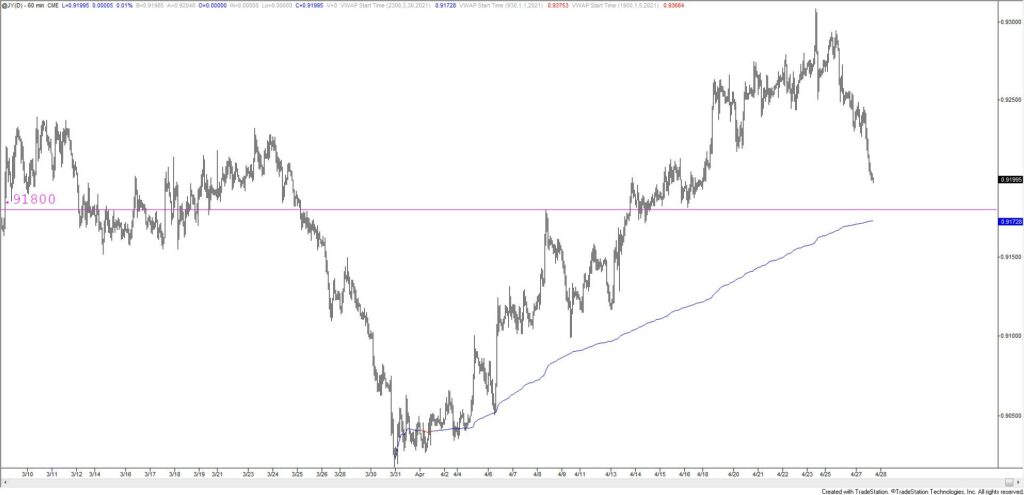 USDJPY WEEKLY SEASONALITY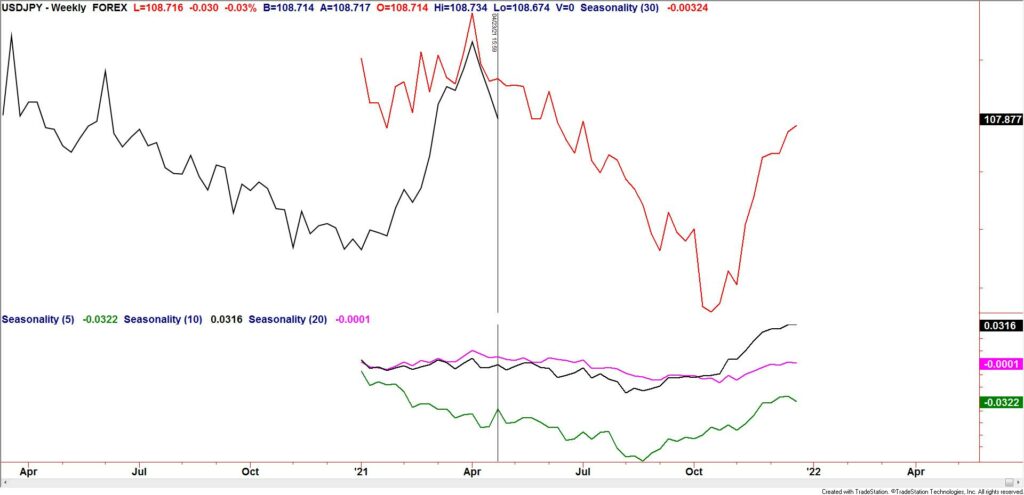 EURJPY DAILY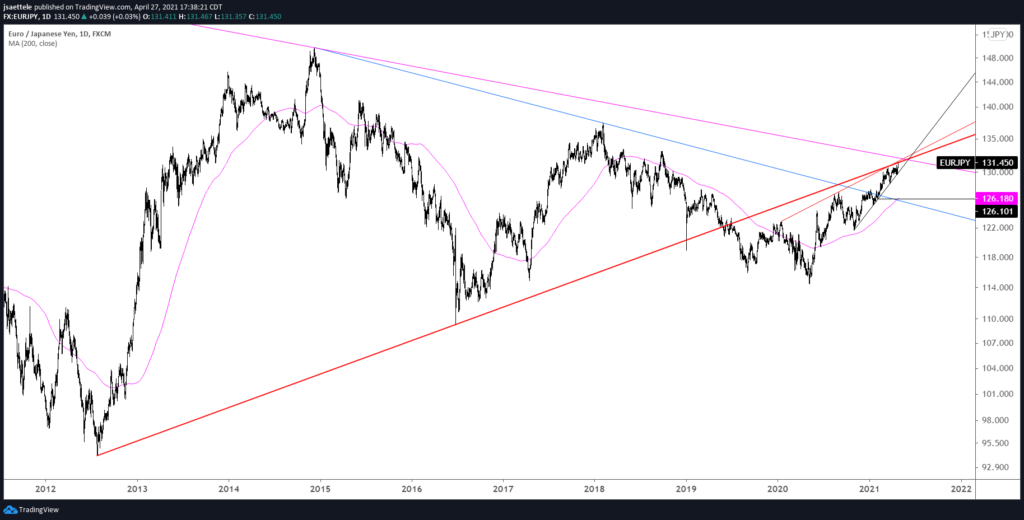 EURJPY has reached the underside of the line off of the 2012 and 2016 lows. This is also the line that extends off of highs since January 2020. The line off of the 2008 and 2014 highs (magenta line) is just above the market…at about 132.00. 131.89 is also where the rally from the May low would equal 61.8% of the 2016-2018 rally. This is interesting because action since the 2014 high may be a triangle and alternate legs within triangles often relate by 61.8%. Bottom line, now to 132.00 is a zone for a top.
4/21 – I've been tracking EURJPY for a top as it approached the underside of the trendline from the 2012 low since February. On Tuesday, price spiked higher and reversed yet just missed the trendline. I 'want' to short. A break of the trendline from the November low is needed in order to trigger (see below).
EURJPY WEEKLY