AAII BEARISH SENTIMENT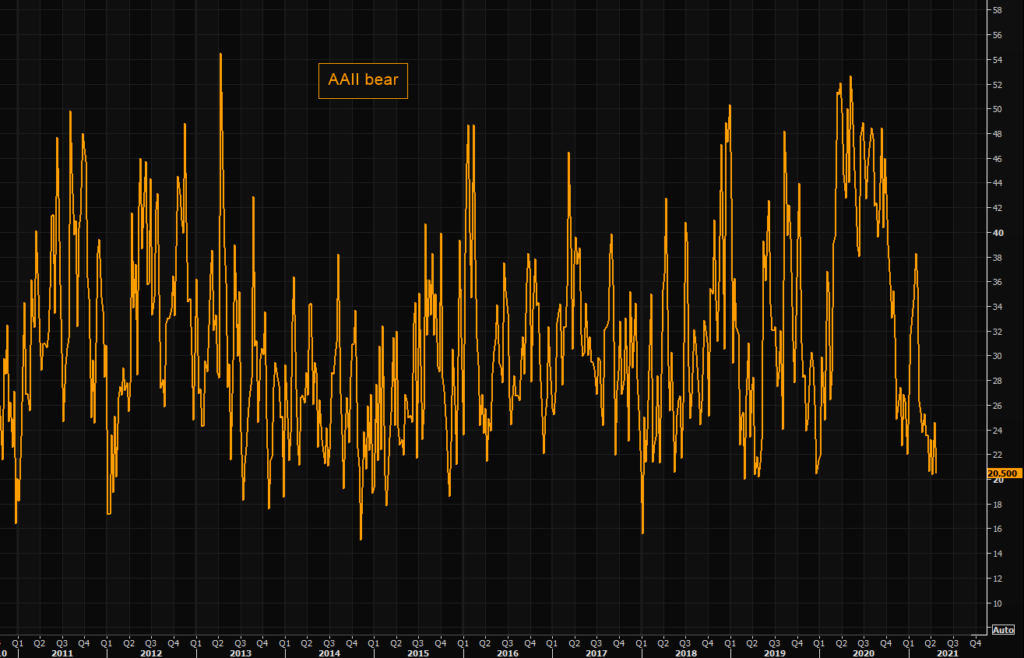 Bears have vanished…and just in time for 'sell in May'? Recall the SPX chart from from the 4/2 post (expanding diagonal).
NIKKEI 225 DAILY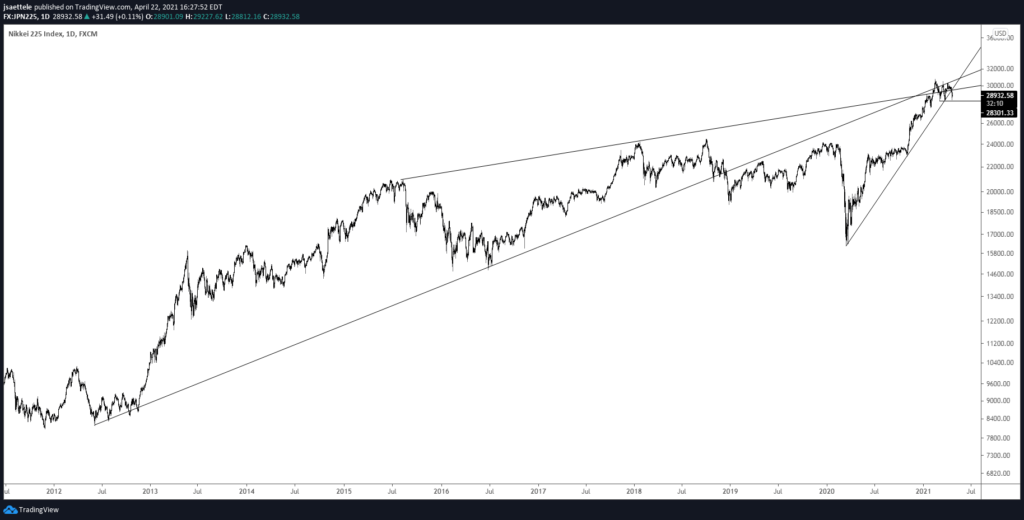 The Nikkei topped in February at a confluence of trendlines. Since then, price has traded in a volatile range and is currently near the lower end of that range. Near term downside focus is about 27720. The level is a well-defined horizontal level and the lower parallel from a Schiff fork that originates at the March 2020 low (see below).
NIKKEI 225 DAILY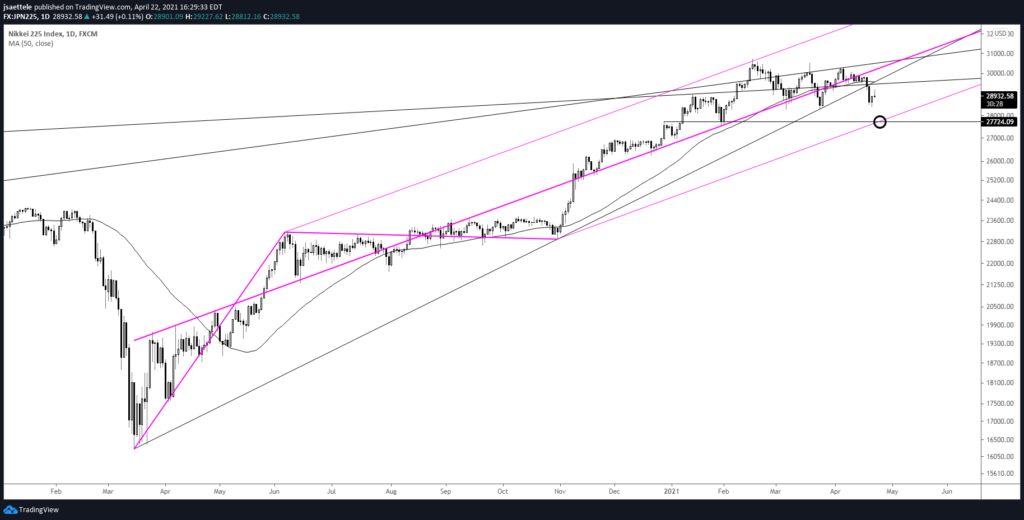 GLD DAILY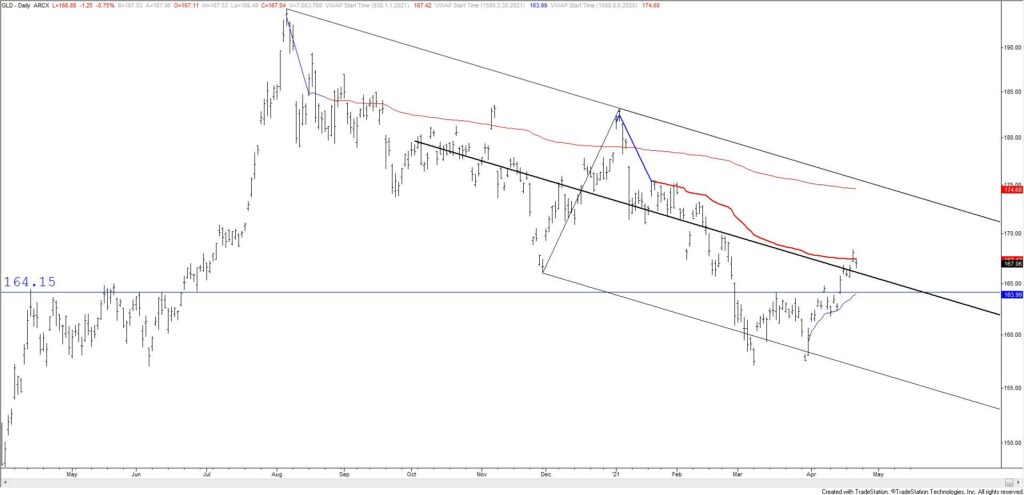 GLD reversed lower from 2021 VWAP today. I remain constructive on gold but this is a great spot for a pullback. Watch for support in GLD near 164. The equivalent level in spot is 1755.
4/12 – Gold continues to hold 1730 (give or take). In fact, the 38.2% retrace of the rally from the low held as support today. This is also the 200 period average on the 4 hour chart and a parallel within the channel from the August high. I am constructive gold and specifically bullish as long as price holds above today's low.
SLV DAILY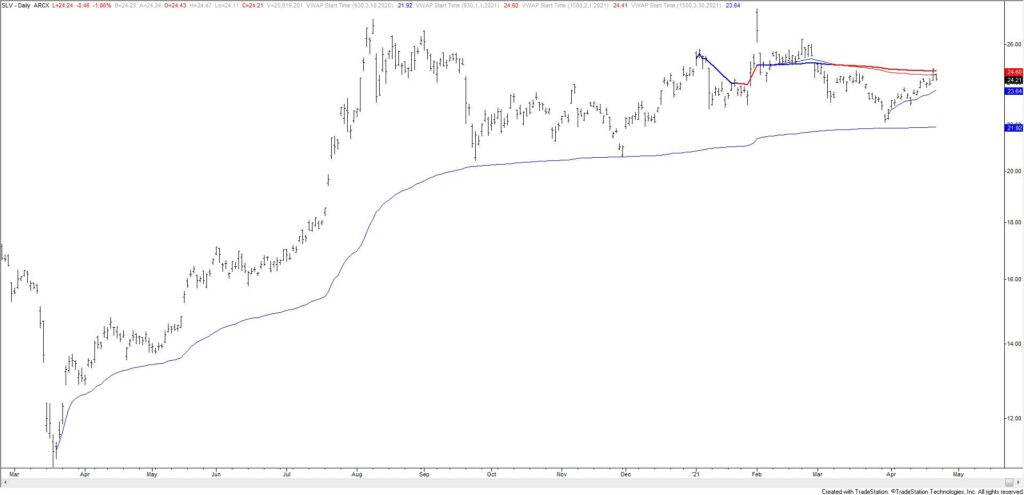 SLV has also run into 2021 VWAP. A pullback 'makes sense' with support near 23.60. The equivalent level for spot is 25.62 (see below). A big reason to hold a constructive longer term view on silver is the fact that VWAP from the March 2020 low has provided support on multiple occasions.
SPOT SILVER 4 HOUR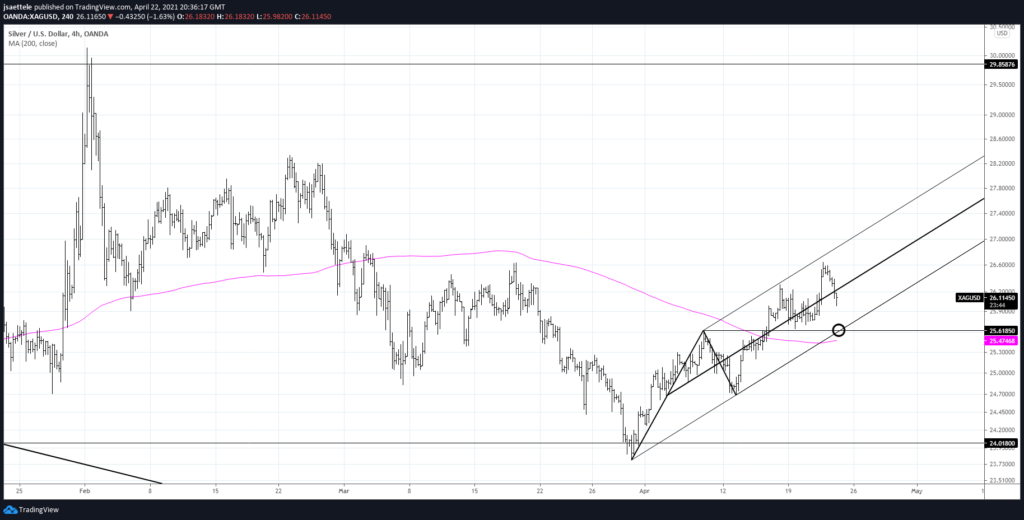 AUDUSD DAILY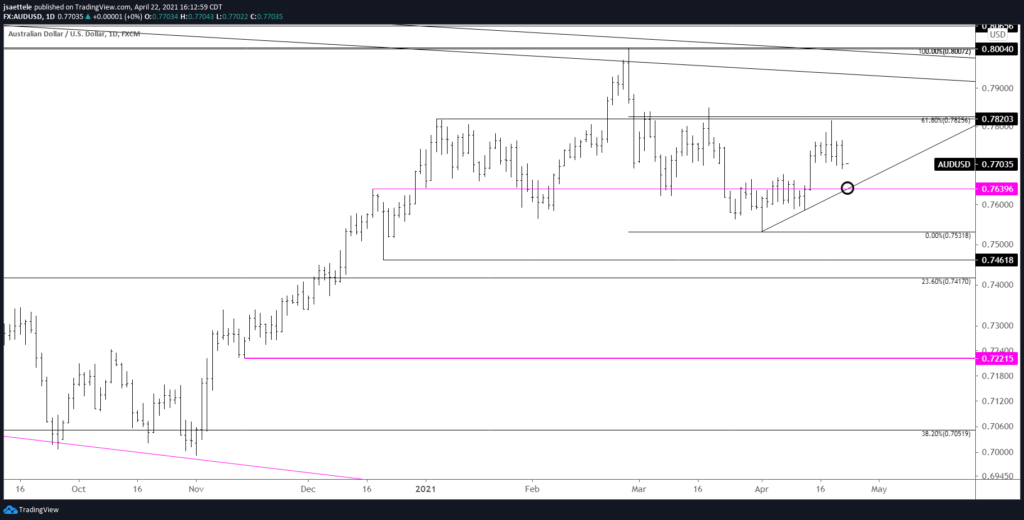 Bearish risk is moved to today's high on AUDUSD and near term downside focus is the well-defined .7640. A break below there is needed in order to suggest something more untoward is underway for the antipodean currency.
4/21 – Simply, the AUDUSD drop from Tuesday's high is in 5 waves so I'm bearish against Tuesday's high. If price does resume lower then the 4/7 high at .7677 is the near term level to pay attention to.
NZDUSD DAILY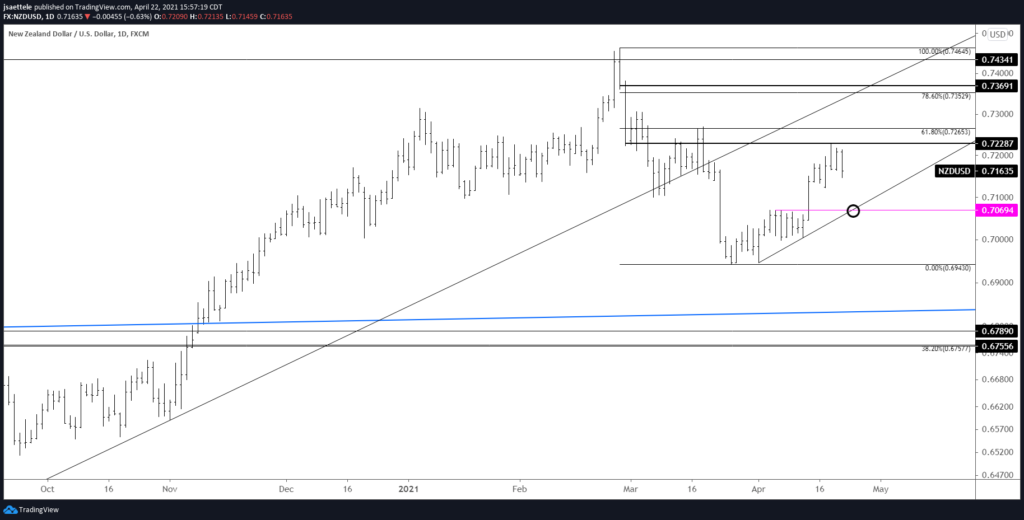 Similar to AUDUSD, near term NZDUSD focus is lower towards the short term trendline. For Kiwi, that line is .7070. The level is reinforced by VWAP from the low (see futures chart below).
4/20 – NZDUSD high today was right at weekly reversal resistance (close of the high week from February). Also recall that the February high was right at the median line of a nearly 4 decade structure (see below). As such, today's high might be a lower high within a bearish sequence from the February high. Near term focus is on .7050.
NEW ZEALAND DOLLAR FUTURES HOURLY