EURUSD 4 HOUR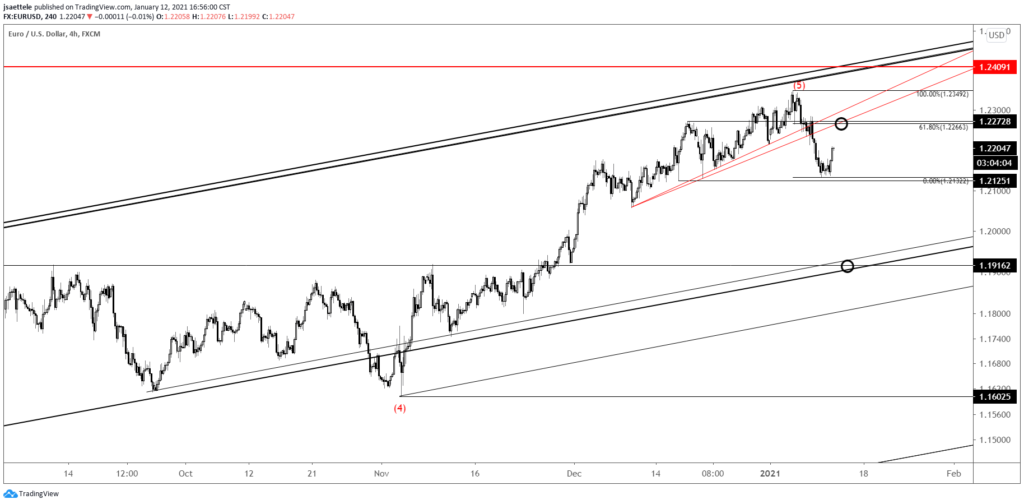 EURUSD has indeed bounced from near 1.2125 (low is 1.2132). The 61.8% retrace of the decline is 1.2266, which reinforces 1.2270 or so as resistance. 2021 VWAP is also 1.2266 (see below)! Notice that VWAP was resistance following the NFP spike last Friday. Bottom line, I'm on alert for a lower high near 1.2270.
1/10 – EURUSD is breaking down and focus is on 1.1915 or so. The underside of the just broken trendline near 1.2270 is now proposed resistance. 1.2125 is a possible bounce level.
EURO FUTURES HOURLY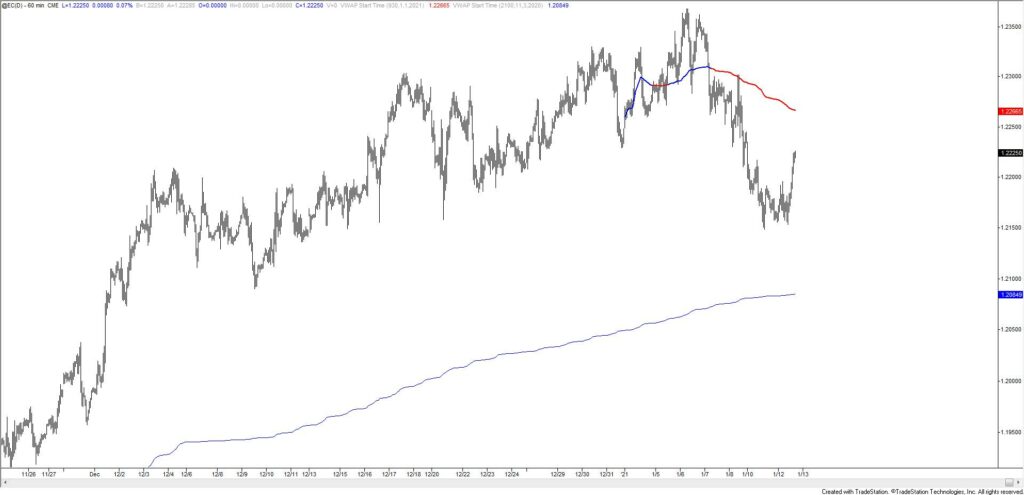 USDJPY HOURLY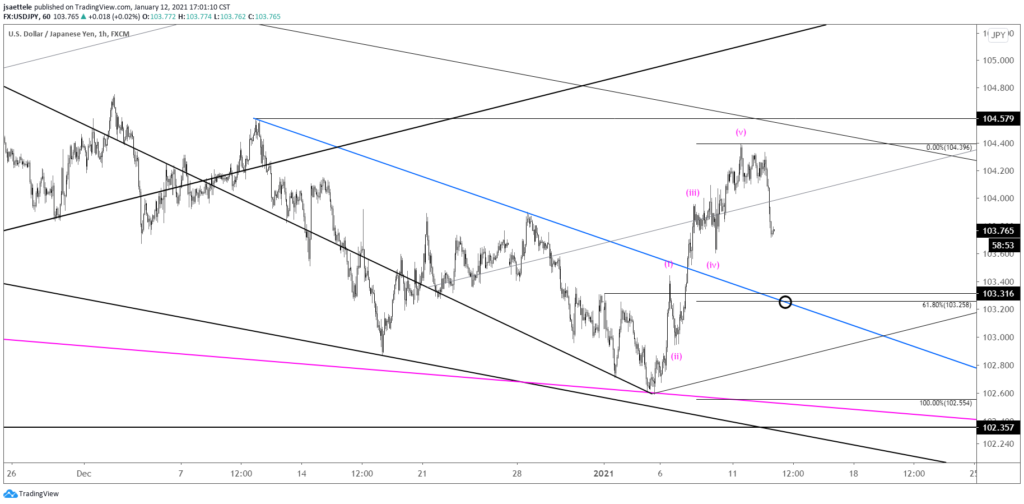 USDJPY is pulling back…the high thus far is about 15 pips shy of the upper parallel of the channel from the March high. A break above that channel would indicate an important behavior change. As it is now, focus is on identifying a higher low. The 'ideal' level for support is the 61.8% retrace of the rally from the low at 103.25.
1/10 – The USDJPY rally is now in 5 waves so be on guard for a corrective pullback. The top side of the blue trendline remains proposed support. That line is now about 103.32. Bottom line, I favor buying dips.
USDTRY 4 HOUR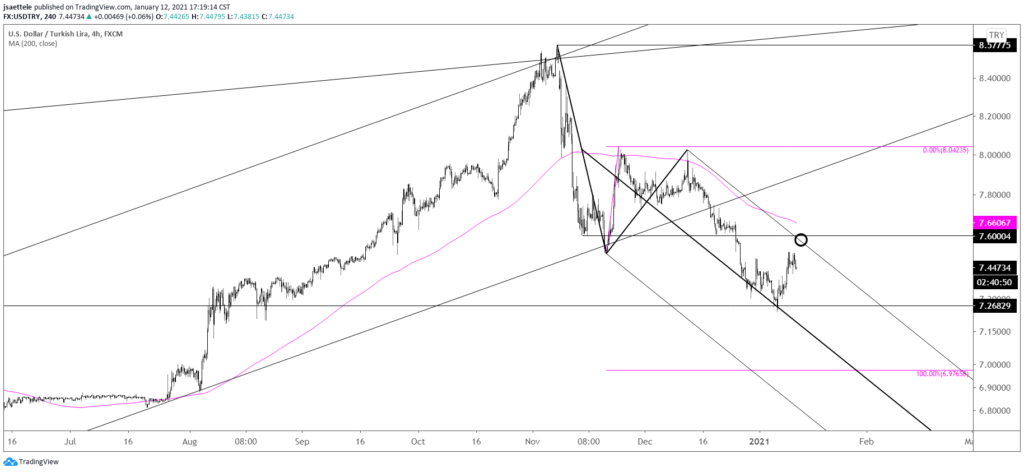 USDTRY has bounced and reached the bottom of the proposed resistance zone. The trendline is slightly higher at about 7.56, which is just under the 200 period average on the 4 hour chart.
1/10 – USDTRY has turned up from the 200 day average. While I am of the mind that the larger trend has turned down (see long term chart below), this is a good spot for a bounce. Keep an eye on 7.5080-7.5980 for possible resistance.