DJI WEEKLY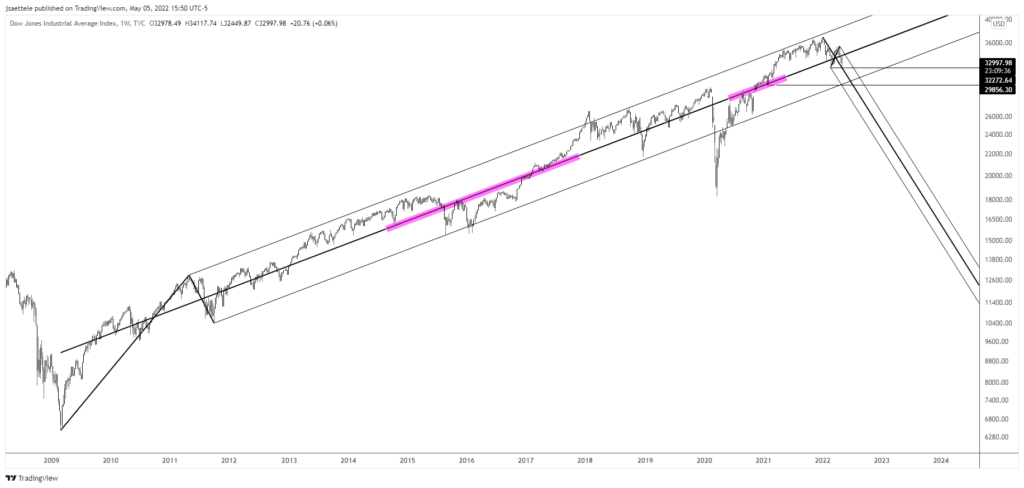 Today's Dow move is important because price plummeted from the center line of the Schiff fork that originates at the 2009 low. In simpler terms, this line has been key support and/or resistance for years (note the highlighted areas…zoomed in chart is below). Consider the market in dangerous territory while price is beneath this center line.
DJI DAILY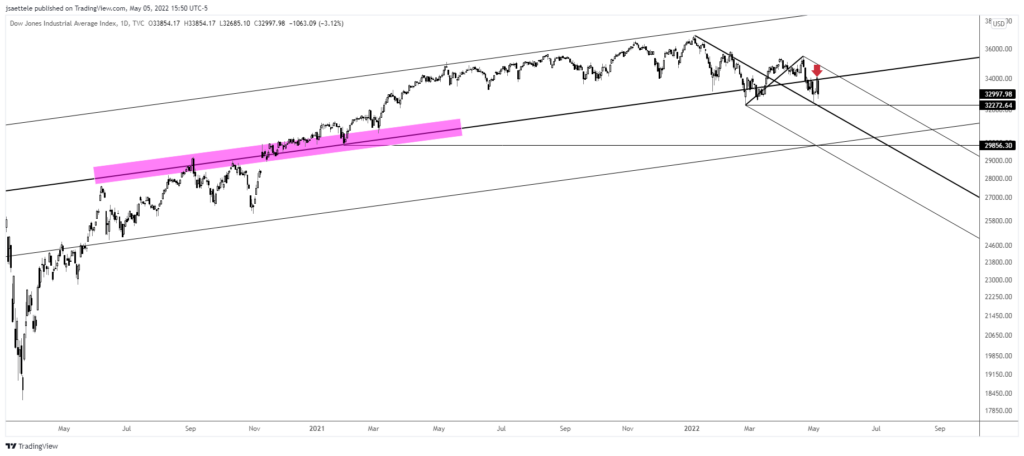 ETHUSD DAILY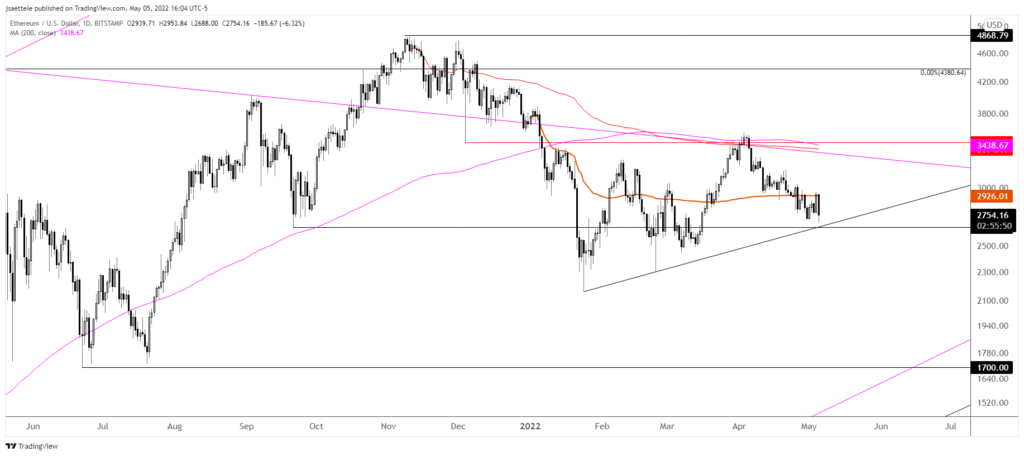 ETHUSD tanked today after stalling at 2022 VWAP. 2750 is huge. This is the September low and trendline. If this level breaks then there is nothing until the January low at 2159. It's useful to have a handle on ETHUSD if you're trading equities…notably tech (see below).
NASDAQ COMPOSITE (BLACK) AND ETHUSD (ORANGE)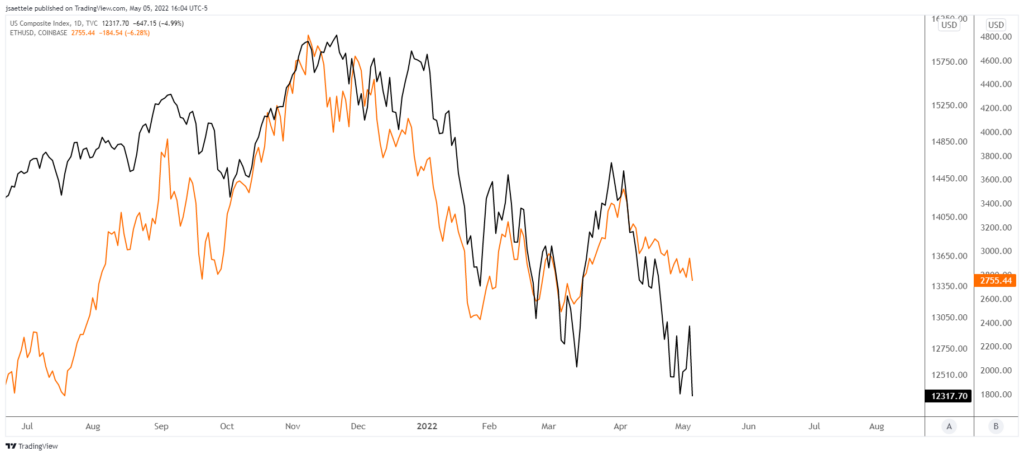 COPPER FUTURES DAILY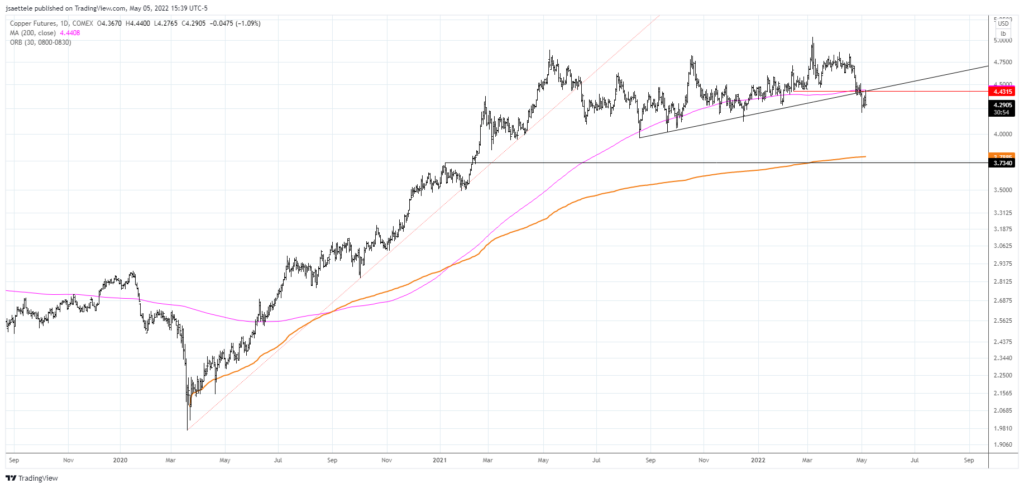 After breaking trendline support and Monday, copper rebounded (with 'risk' in general) to the underside of the trendline. Support became resistance…which is bearish until noted otherwise. The bearish development may say something about rates as well in that the copper/gold ratio tends to lead interest rates (see below). In other words, we should be close to a turn in rates.
COPPER/GOLD AND 10 YEAR U.S. YIELD WEEKLY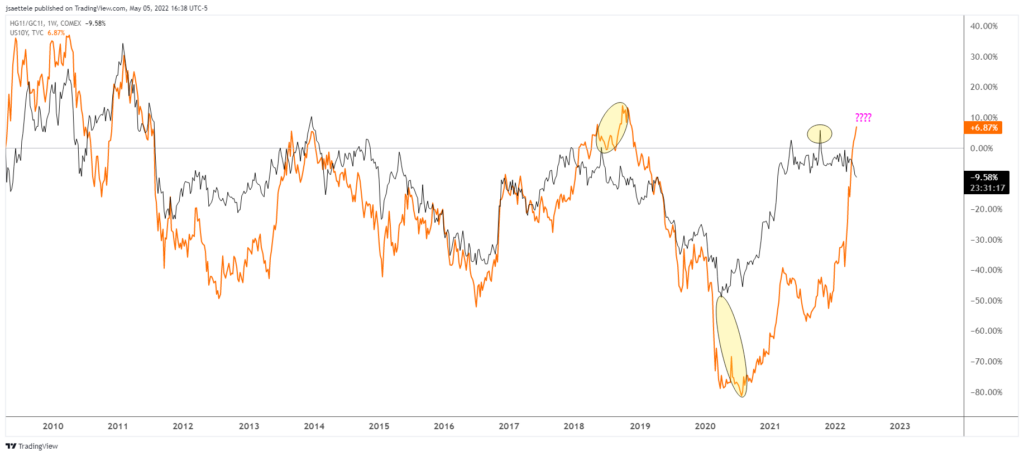 BRITISH POUND FUTURES DAILY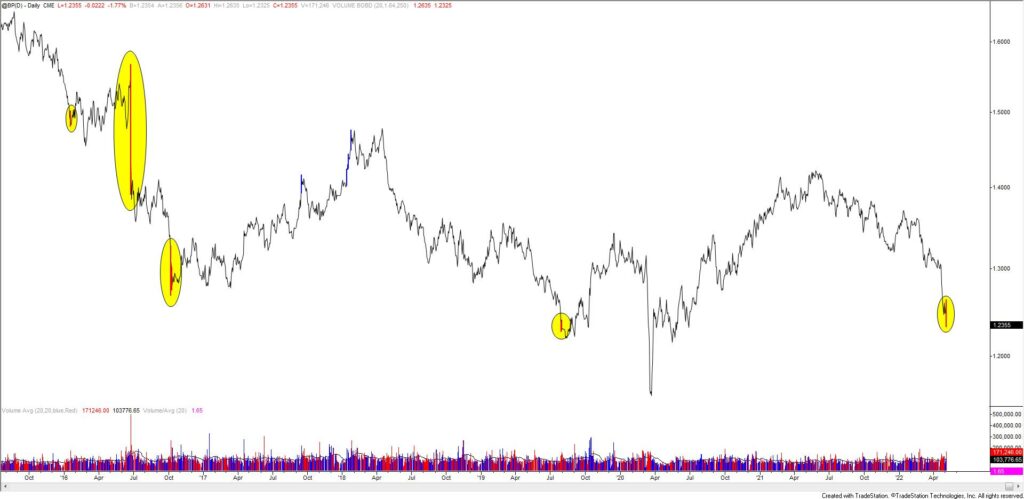 British Pound futures tanked today with extreme volume. Previous instances of volume this high with price at 1 year low are highlighted on this chart and the next (the massive down day was Brexit). Price wise, pay attention to the June 2020 low at 1.2258 (see 2 charts down).
BRITISH POUND FUTURES DAILY (2008-2015)
GBPUSD DAILY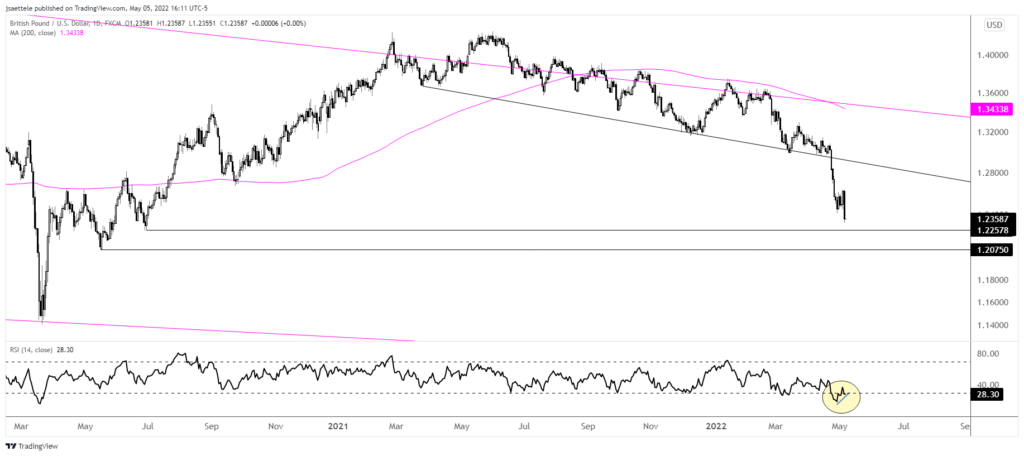 USDMXN DAILY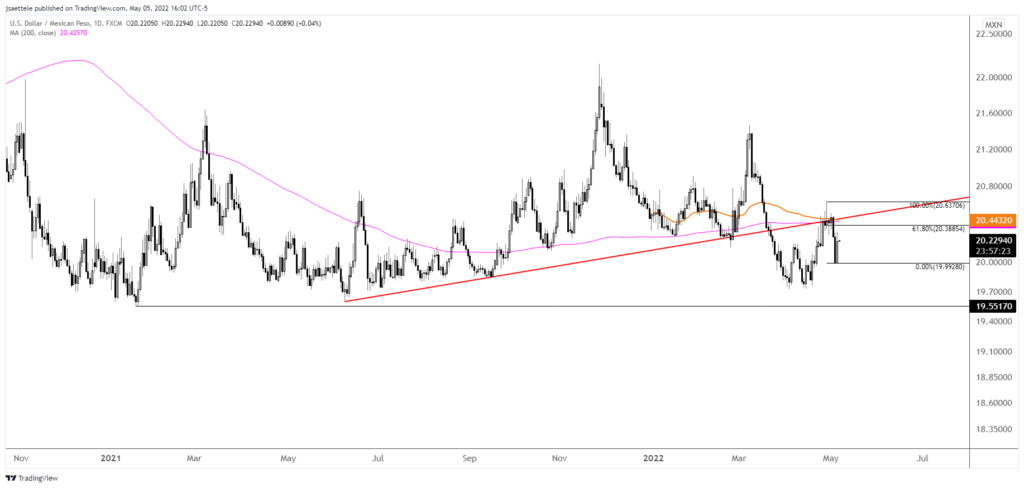 Believe or note, there is a USD bearish setup out there. USDMXN remains below resistance and today's across the board USD surge resulted in a partial retrace of the recent drop. Pay attention to the 61.8% retrace of the decline at 20.3885 for a short entry.
4/27 – USDMXN has reached and reacted to noted resistance from the underside of former trendline support and the 200 day average. Today's high is also right at the year open price (20.51). I favor the downside from the current level.