SPX DAILY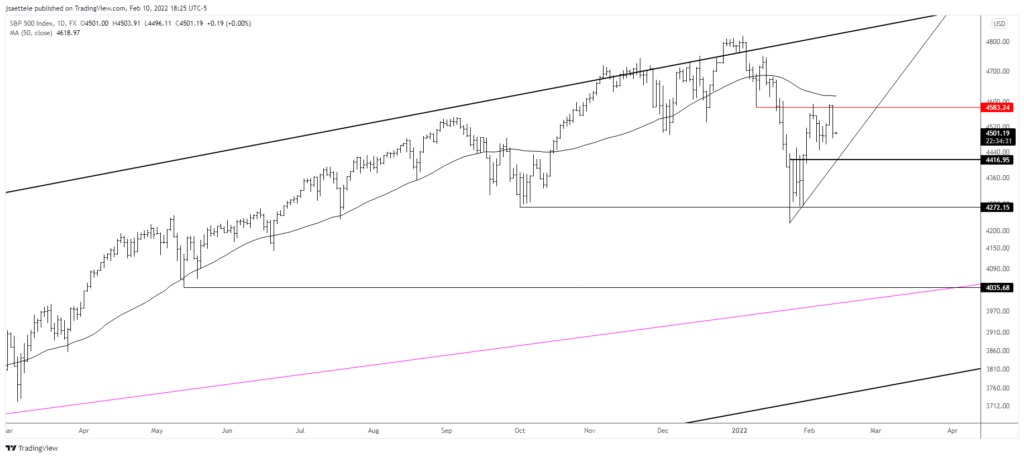 SPX failed yet again at the 61.8% retrace of the decline from the January high.  The level is also defended by the 1/10 low.  I'm looking lower towards 4417 (daily reversal support).
SPOT GOLD 4 HOUR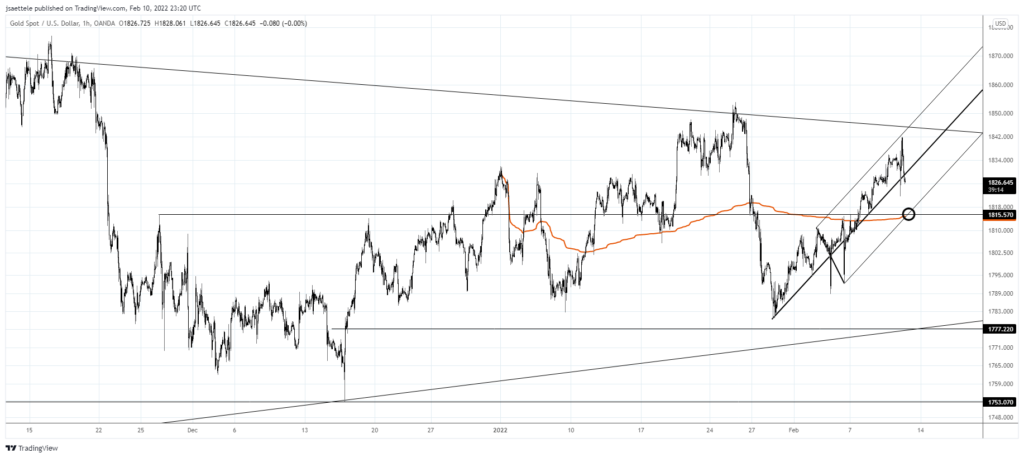 Gold failed right at the breakout line (trendline from January 2021) today. If this is just a pullback before the next attempt on the trendline then 1815/16 should hold as support. This is a well-defined horizontal level, short term pitchfork support, and 2022 VWAP.
2/8 – I've been focusing on near term gold levels recently, which have played out well.  1815 was support today for example.  However, don't forget the big picture!  Gold has been 'coiling' for over a year and is just under the trendline that originates at the January 2021 high.  A break above this line would suggest at least a test of the 2020 high.  Finally, notice the perfect channel re-test (channel from 2015 low).
SPOT SILVER 4 HOUR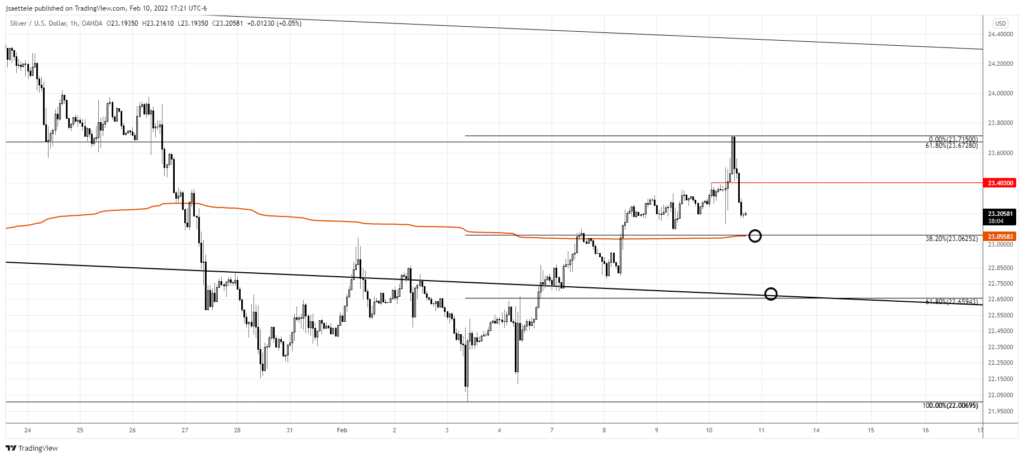 Silver reversed sharply lower from the 61.8% retrace of the decline from the January high today.  I'm looking lower towards 22.66 (61.8% of the rally) although 23.06 could inspire a bounce (38.2% retrace and 2022 VWAP).  Watch for resistance near 23.40.
USDOLLAR DAILY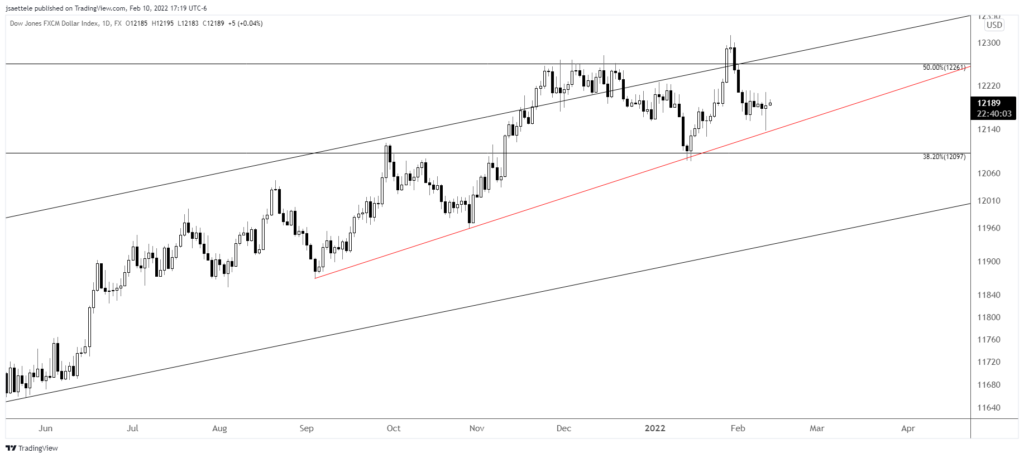 USDOLLAR held the trendline that originates at the September low today.  A break of this line is what I'm waiting for to signal 'all clear' on the downside for the USD.
AUDUSD HOURLY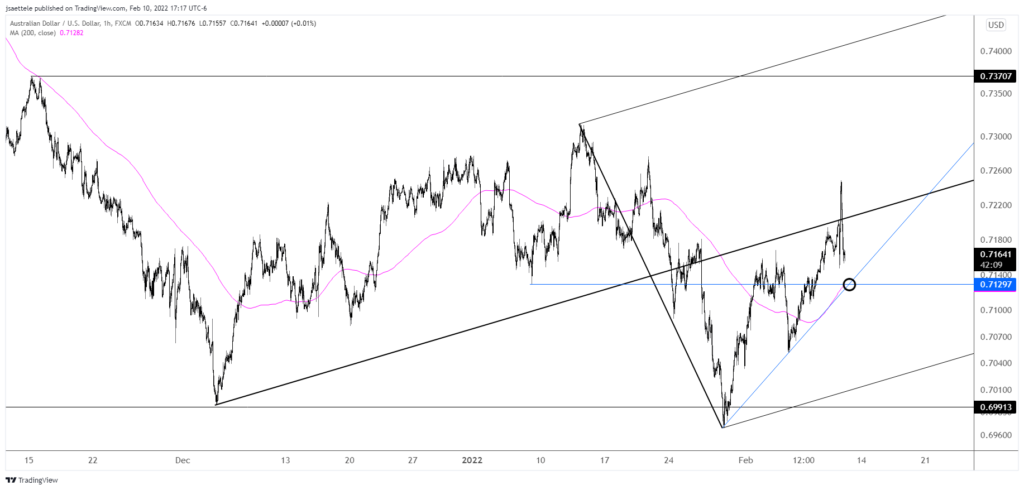 There is absolutely no change to AUDUSD analysis although I'll admit that price is taking a roundabout path to get to proposed support at .7130. Upside focus is .7370, which is the 1/15 high and 200 day average (see daily chart below).
2/9 – Given longer term reversal evidence at well-defined levels, my working assumption is that AUDUSD has put in a major low.  The goal then is to identify a low risk long entry.  .7130 might be that level.  This is simply the intersection of the line off of recent lows and 1/7 low.  This is very close to the high volume level from 1/26 at .7124.  If Aussie doesn't pull back and instead breaks above the median line (tagged today), then the top side of that median line becomes proposed support.
AUDUSD DAILY