DUTCH TULIP BUBBLE WAS ALSO DURING A PANDEMIC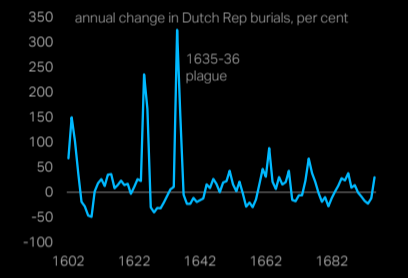 The Dutch Tulip bubble also occurred during a pandemic. One popular narrative for tulip price behavior blames excitable Dutch merchants who had nothing better to do than sit around in taverns bidding up the price of exotic flowers (global trade was effectively in "lockdown" then)…sound familiar?
BTCUSD closed right at the noted 44000 level today. Big spot! I lean towards the downside following completion of the massive top that has been forming since February. The next downside level of interest is 32000 (or so).
5/13 – Downside in BTCUSD is playing out as suggested. The lower channel level (and 2021 VWAP…see below) is 44000 (give or take). This level is key. A break below would suggest that downside from the top is impulsive in which case the next big level wouldn't be until the long term center line near 32000.
5/6 – No bubble here…the coming crash in crypto is going to look like the crash after Tulip mania in 1636/37.
BTCUSD DAILY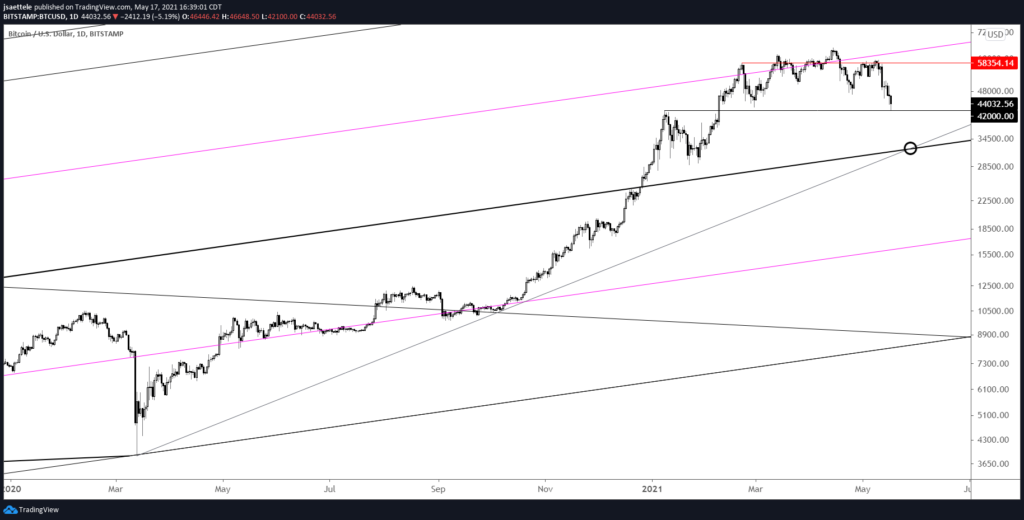 BTCUSD 4 HOUR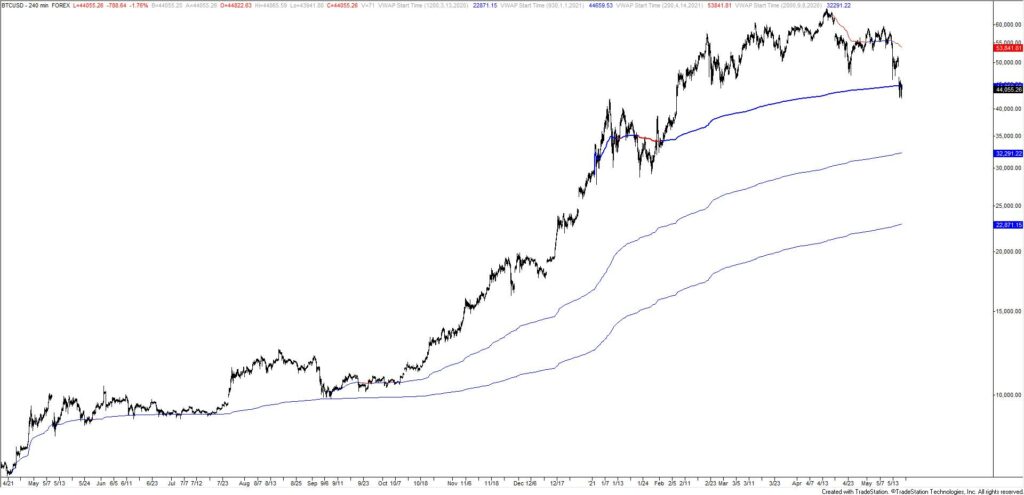 SPOT GOLD 4 HOUR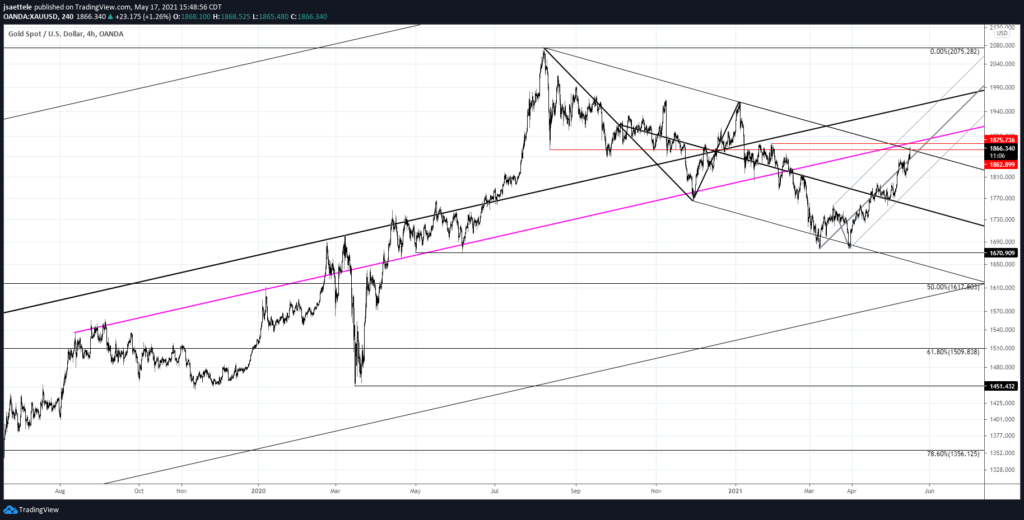 Gold has reached the critical 1860s-1875. The zone is defined by channel resistance from the August high along with a well-defined horizontal zone that includes support from August and resistance from February. I'm on reversal alert up here.
NZDUSD HOURLY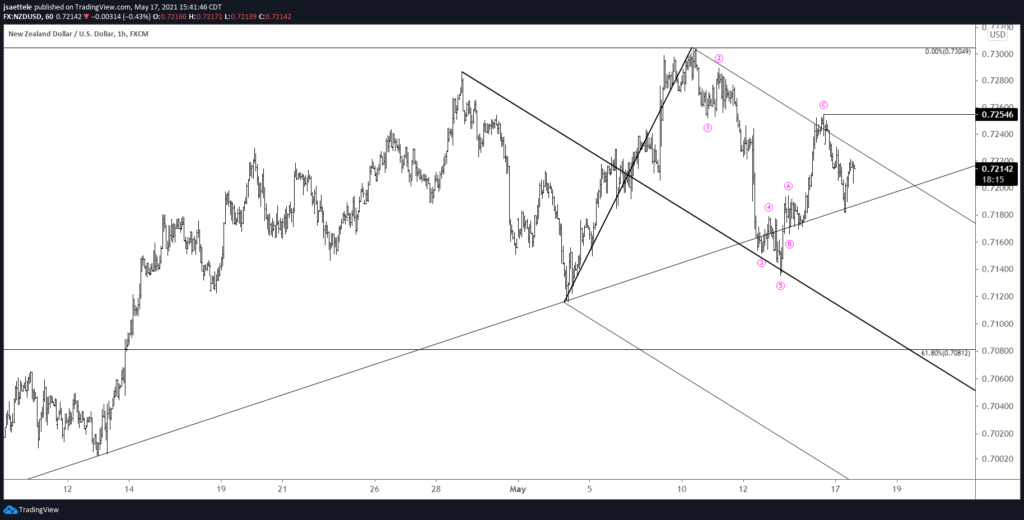 NZDUSD nailed resistance on Friday and immediately turned down. Bearish risk can be moved down to .7255. Minimum downside focus is for a print under the 5/13 low at .7135.
5/13 – I love this NZDUSD setup. The low today was on the median line of a short term fork and the drop is in 5 waves. The implication is for a bounce before additional weakness. The upper parallel and 61.8% retrace intersect at .7240. The intersection increases confidence in the level as resistance.
USDTRY 4 HOUR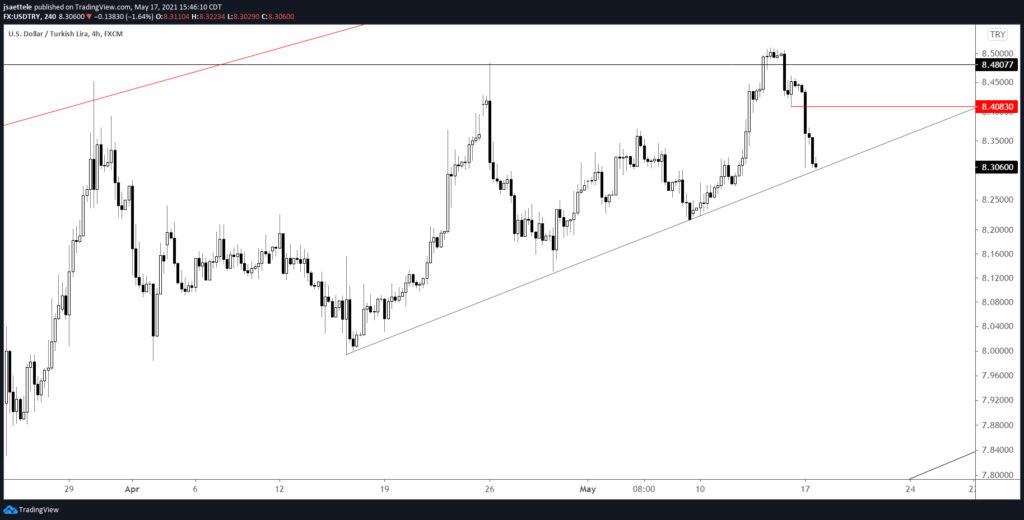 USDTRY eked out a high above the 4/26 high last week before turning sharply lower yet again. Price is testing the support line that originates at the 4/15 low. A break below would warrant a bearish position. Tactically, I'd like a drop under the line and test of the underside of the line in order to short with a tight stop. If price bounces here then watch for resistance at 8.4080.
USDTRY DAILY