NASDAQ FUTURES (NQ) DAILY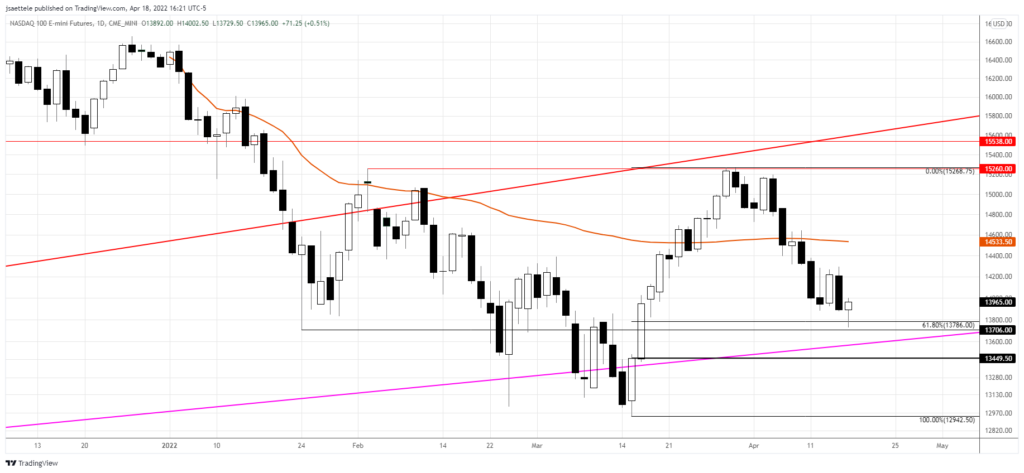 NQ reversed higher from the proposed support zone today. Sentiment is stretched down here too as evidenced by the AA II bull bear spread (see below). Sentiment is stretched just about everywhere actually…bonds…the USD…and equities. So, perhaps the reversal down here in stocks is joined by a reversal higher in bonds and lower in the USD over the next few days…just a thought. Anyway, I'm looking higher in NQ. It's possible that everything since 2/24 is a massive base but near term focus is on 2022 VWAP near 14500 for now.
4/11 – NQ continues to sink after reaching our cited resistance zone.  13706/86 is a well-defined zone to pay attention to.  This is the January low and 61.8% retrace of the rally from March.  When/if that level is reached, I'll reassess.
AA-II BULL BEAR SPREAD DAILY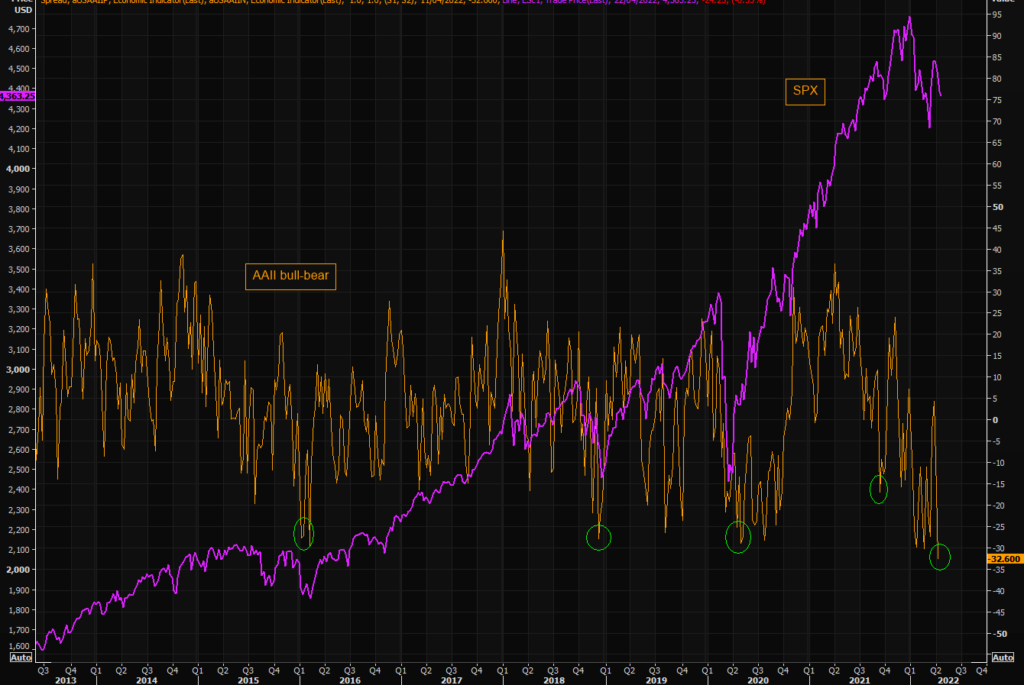 ETHUSD DAILY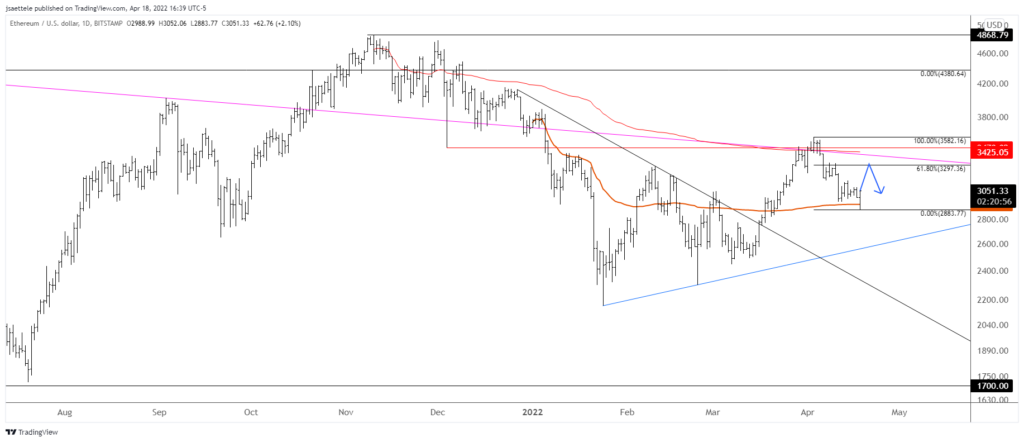 ETHUSD reversed higher today as well.  I'm cautious on a bigger picture basis given the reversal lower from the December low and VWAP from the November high but a bounce here 'makes sense' given the response at 2022 VWAP.  Look towards 3300 for now.
AUDUSD DAILY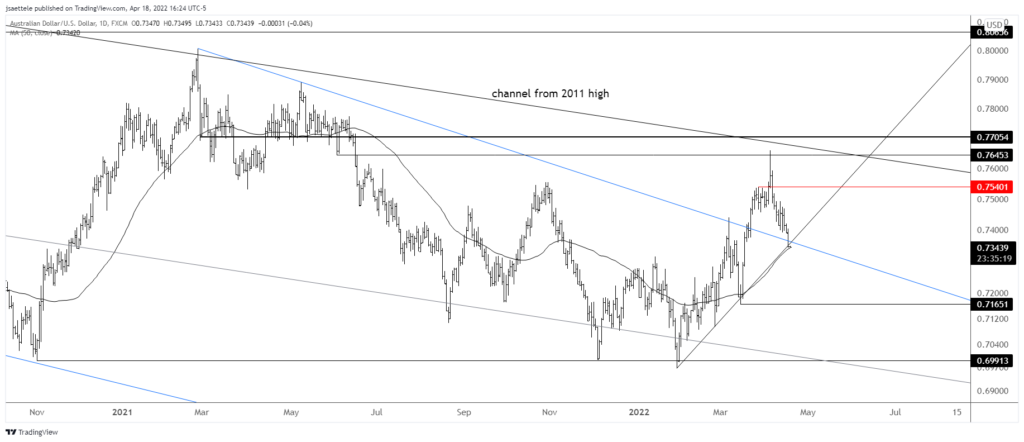 I'm surprised that AUDUSD didn't respond to the top side of former trendline resistance (blue line). Even so, I wouldn't say that price has definitively broken proposed support and the 50 day average is down here as well. I'm looking for a turn higher. Above .7380 would warrant a constructive near term outlook.
4/14 – Nothing to add regarding AUDUSD.  The confluence of former trendline resistance (blue line) and the upward sloping support line intersect at about .7360 now.  All eyes are on that level for support and a low.
NZDUSD DAILY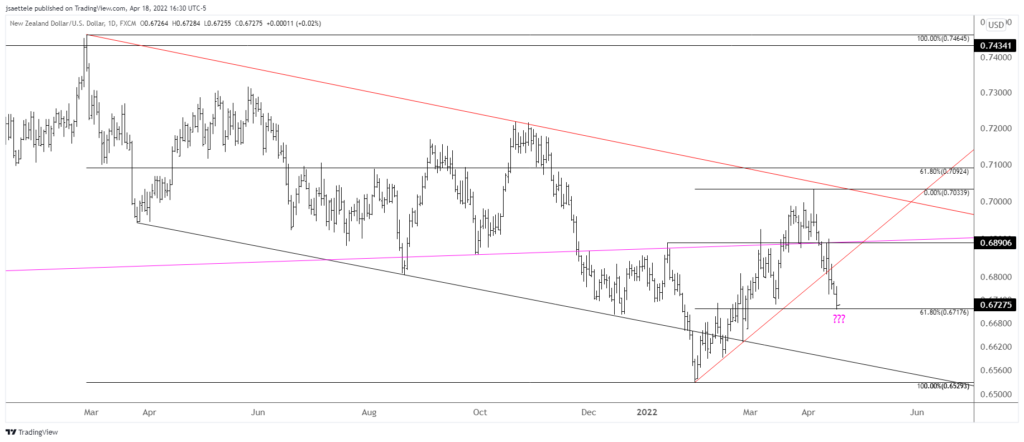 NZDUSD has reached the 61.8% retrace of the rally from the January low.  Price is also trading at the March low (3/15 low).  This is a well-defined level and I'm looking for a turn higher.  Proposed resistance is now the underside of former trendline support (red line) near .6850.