USDSEK 4 HOUR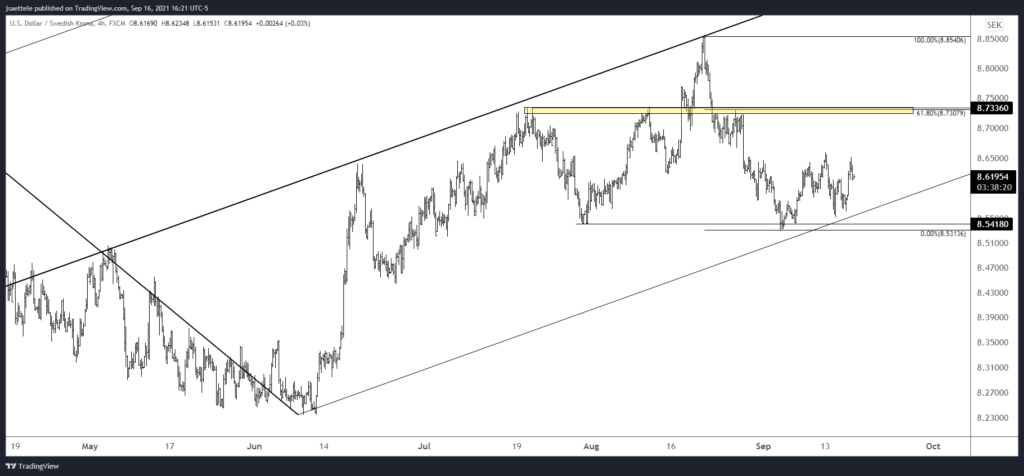 USDSEK ended up bottoming a bit above the expected level at 8.53 on 9/3. Since then, price has traded in a relatively tight range and price is pressing the top side of that range now. I'm bullish but would pay attention to 8.73 for possible resistance. This is the 61.8% retrace of the drop from 8/20 and resistance from July and August.
9/1 – Perhaps the best barometer of general USD direction is USDSEK. Highs in June, July, and August all registered right at the median line of the structure that originates at the January low. So…pay attention to the lower parallel for support, which intersects the May high at 8.5065 over the next few days.
USDCHF DAILY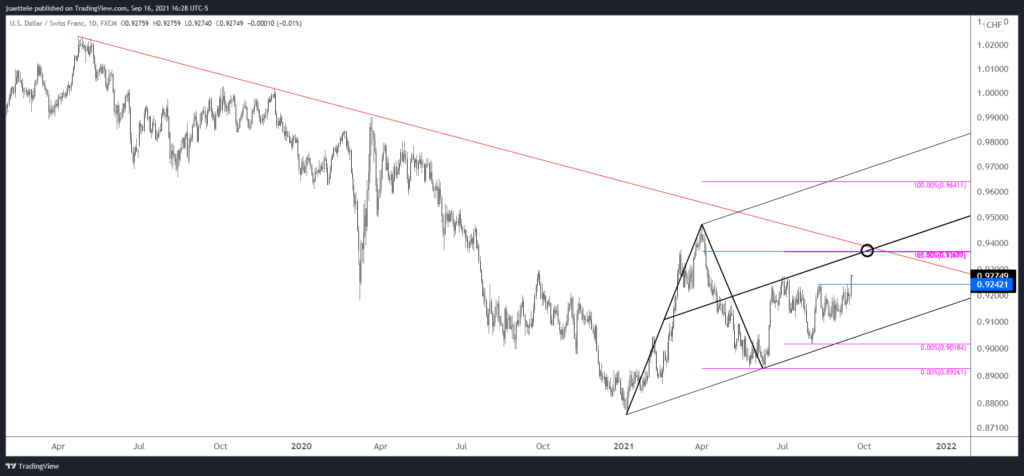 Plain and simple, USDCHF broke out today. Recent resistance is now proposed support at .9242. Near term upside focus is .9367. This is where the rally from the June low would consist of 2 equal legs. Trendline resistance from the April 2019 high and the center line of the channel that originates at the January low intersect near that price.
USDJPY DAILY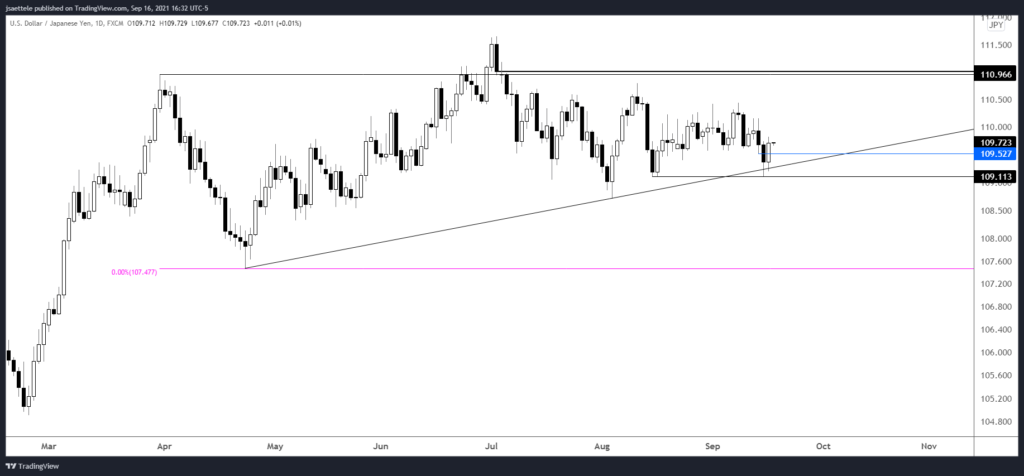 USDJPY held the noted line and followed through on the volume reversal (futures…see yesterday's post). It's possible that everything since the March high is a triangle that resolves with a breakout higher. As such, I'm bullish here against the 9/15 low at 109.11. Possible range resistance is 110.97.
9/15 – USDJPY is testing a key spot defined by the line off of the April and August lows and the 8/16 low. Recall the bearish setup in GBPJPY (see yesterday's post) but I'll note the possibility of a bounce in USDJPY from the current level given the noted level and 4 hour volume reversal in futures (see below…remember that futures are quoted JPYUSD so the chart is 'flipped').
AUDUSD 4 HOUR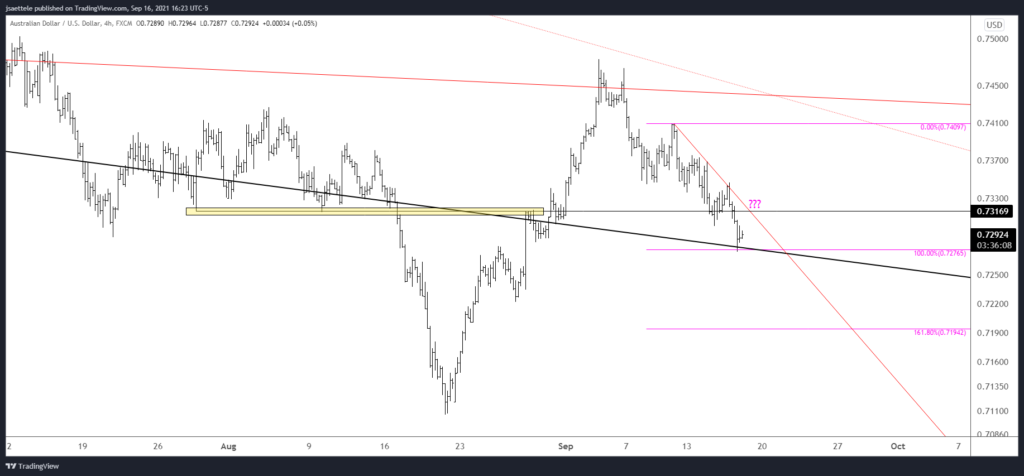 AUDUSD has reached and reacted to .7277 (low on Wednesday was .7274). If AUDUSD is a bull then this is the spot for a low. As such, a break above the well-defined .7315, which is also a short term trendline, would warrant a bullish view and long position. Stay tuned.
9/15 – Pay attention to .7277/90 for support in AUDUSD. The bottom of the zone is where the decline would consist of 2 equal legs. If 8/20 is an important low then my 'guess' is that .7277/90 is support for the higher low within the new sequence.