The Forex Valhalla Initiative is a business partnership program for Forex participants created by Michael Buchbinder and Arif Alexander Ahmad, managing partners of Scandinavian Capital Markets.
The Valhalla Initiative has been an incredible journey. The Initiative aims to reach out, engage and create dialogue within the international Forex community. This includes business leaders, educators, influencers, professional traders and fund managers who seek to improve the business ethics and operating principles of the Forex industry.
As part of The Forex Valhalla Initiative (Forex Valhalla), Scandinavian Capital Markets invites Forex businesses and individuals to Stockholm, the company's head office in Sweden. It is wholly or partly sponsored two-day business trip that includes meetings with the managing partners, and a cultural program.
The invitees are encouraged to spend quality time with the Scandinavian team, get to know each other's business projects, and engage in a valuable "About Forex Without Filters" discussions. Guests are invited to create video jointly, and written content as well as organise post-visit events such as thought leadership conferences in key financial cities of Europe.
The Initiative aims to bring together like-minded businesses and individuals who are practicing and spreading values of open, transparent and professional Forex business. This focuses on the traders' needs and well-informed, educated decision making at all levels.
The idea of Forex Valhalla comes from the Scandinavian background of the company and popular Nordic mythology*. Pronounced val-HALL-uh, the word derives from Old Norse Valhöll, which means "hall of the slain."
"The modern Scandinavian business model builds on the idea of Valhalla, living on a framework of security and honesty. In Sweden's new Valhalla, we revitalize the principles of our past that define who we are: Trust, Transparency, and Safety. Like the our Norse ancestry, we establish a framework of security and honesty – a place opened by the guardians of the gates that offers sanctuary and understanding. The sins of the past are gone, but never forgotten. They remind us of the lessons borne by our predecessors. We erected solid bulwarks, while businesses – specifically investments, finance, and banking – operate under strict rules and guidelines so that everyone is on an equal playing field", explains Arif Alexander Ahmad, founder and managing partner at Scandinavian Capital Markets. 
For Michael and Arif, The Forex Valhalla Initiative was first built as a business communication model. Yet it has become more than just a way to engage with their future partners. It is a platform that contributes real thought leadership ideas as well as changes that the Forex industry needs. Trust is crucial after a series of the latest regulation related downfalls, as well as the alarming number of scammers who take advantage of the free and easy access to the foreign exchange markets.
"After a harrowing nine years in the Forex industry, I now emphasize people vs numbers. My business objectives are about the quality of communication, depth of understanding, and clarity of mission – with each client. Our industry needs a new paradigm and I am pro-actively creating this new context," says Michael Buchbinder, Managing Partner at Scandinavian Capital Markets.

"For many seasoned Forex traders, the last few decades have felt like a long, hot, slog through purgatory. [They were] burned by untrustworthy brokerages, watching helplessly as profit slipped through their fingers. Those who survived are, in many ways, the wounded warriors of Forex: down, but not beaten. Weary and battle-worn, but not defeated. Because it's not how many times you get knocked down that counts, it's how many times you get back up," continues Arif.
"We have been there, we have seen it… We understand how you feel. Together we can make a difference," says Michael.
Since the launch of the Forex Valhalla Initiative in March 2019, the company has invited around 19 leaders from 8 countries to Stockholm. Notable alumni of the program include:
Stephen Nefdt, professional trader, educator and businessman with more than 20 years in Forex industry, Founder of Forex Wealth (South Africa)
Kiana Danial, an award-winning, internationally recognized personal investing and wealth management expert, founder of InvestDiva.com (USA)
Etienne Crete, programmer, successful vlogger, traveling trader and educator, founder of Desire to Trade (Canada)
Andrew Saks McLeod, talented business journalist and Forex expert, founder of Finance Feeds media (UK)
Dan Blystone, a reputable market analyst, educator, founder of Traders Log (Spain)
Francis Hunt, a trusted educator, successful entrepreneur, trader, and founder of Market Snipers (Cyprus)
Ken Chigbo, founder of Freak Network, analyst, successful crypto and Forex trader and others. 
"Our guests were able to spend one-on-one time with managing partners, engage in a no filter discussion about Forex, work with the team, tour our Stockholm office, dine together, relax at a much needed Swedish spa, and spend time sightseeing on tailored leisure programs created by our Swedish team. We believe all these activities allow Valhalla participants to get to know us better and understand the business and social environment we live in Sweden. It becomes obvious where we get inspiration for Lagom, business ethics, professionalism, equality and transparency. These are the core values that each Swede takes pride in, we believe. During the meeting we work with customers to understand their trading needs and work out customised solutions", tells Isak Kotevski, Head of Customer Support and Relationship Managemer at Scandinavian Capital Markets.
The climax of the Forex Valhalla Initiative was a Thought Leadership Conference held by the company and its partners on May 7th in London. It was a crucial step to supporting and triggering a fundamental change in the Forex industry.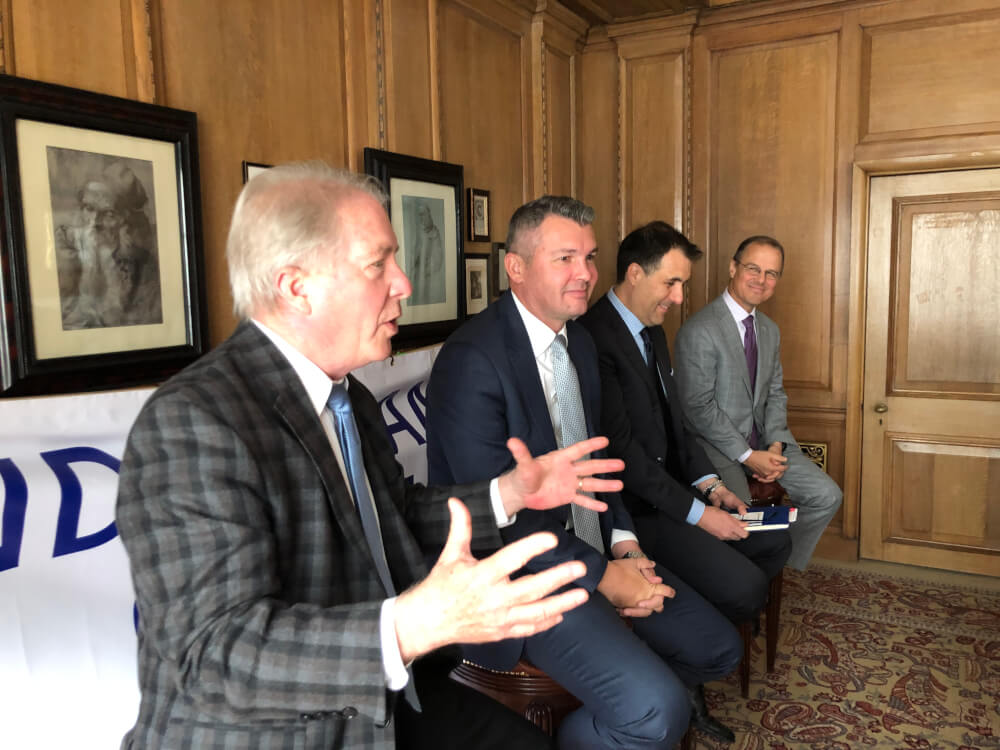 Conference participants included The Forex Valhalla Initiative alumni, decision-makers, and trading heads from London's exceptional, high-net-worth wealth management institutions. Institutional FX firms were also there, as well as portfolio management companies, hedge funds, non-bank market makers, and wealth management companies with long-established client bases: proprietary trading houses, prime, etc.
Another turning point for the Initiative' growth was the Johannesburg's Premiers IBs Conference: Bringing Scandinavian Values to your Business held on November 19th in South Africa.
"As we moved along with this Initiative, we met incredible people, who we now proudly call our partners and even colleagues. We definitely see the impact of this program and would like to continue it next year. We believe season two will bring even stronger, more outspoken, and well-equipped businesses and individuals, who believe the future of Forex is here and now. It is easier and more fun to make this incredible journey together in a circle of trusted and respected partners," says Michael.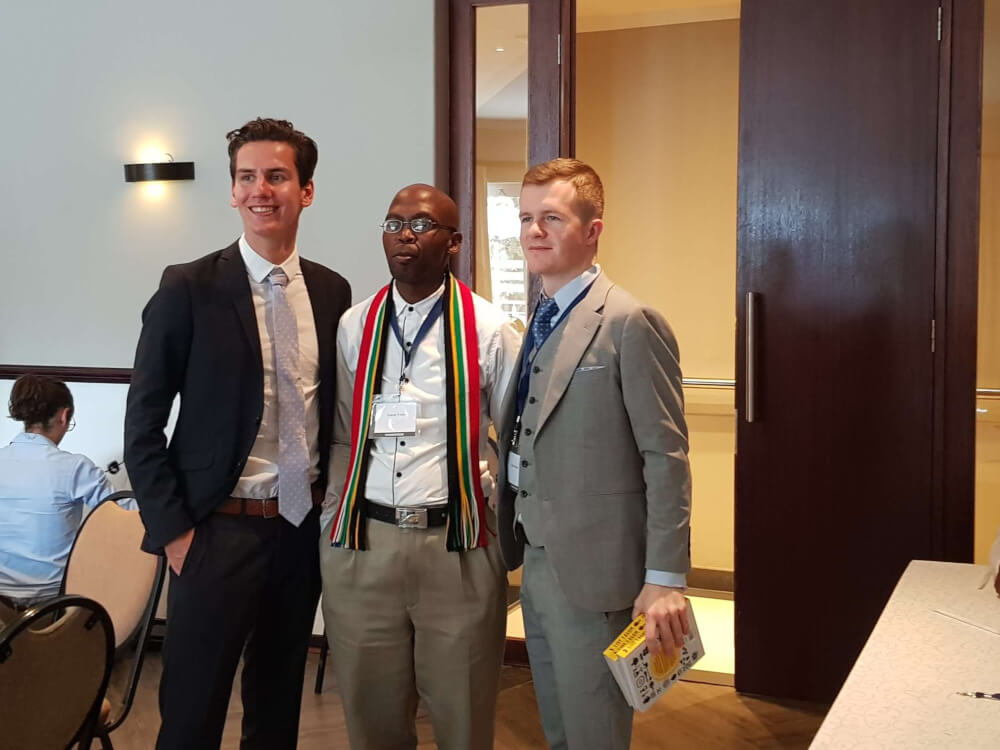 The Scandinavian Capital Markets will invite 12 outstanding Forex leaders, educators, influencers and businesses, who will visit Stockholm from March to May 2020.
"Spring has always been a special season for Scandinavians – for artists, writers, poets. Spring is the harbinger of hope. It offers relief from the barren and, often, challenging winter. I think it will be a great time to lay the foundation for new partnerships and strengthen our roots as a company that seed values of transparency, trust and professionalism. We look forward to it!" says Arif.
If you, as an individual and business, are interested in taking part in The Forex Valhalla Initiative, please take your time to answer a few questions to apply.
*In Nordic mythology and religion, Odin, the king of all the Norse gods, rules the magnificent place in the spirit world called Valhalla. Along with his helpful Valkyries, Odin determines which warriors will die in battle and proceed to Valhalla after death. Once there, the warriors have a critical job. They must prepare for Ragnarok, the great battle during which the Giants will destroy the cosmos…