HFT Forex Trading Solutions
Work with an STP forex broker equipped to handle the most demanding high-frequency trading systems.
At Scandinavian Markets, we have the infrastructure and liquidity to support your high-frequency trading needs. Unlike most brokers, we're not afraid of aggressive trading systems. Instead, we design and tune an environment for any trading system.
Unlimited concurrent orders and positions

No minimum distance on pending orders

Completely anonymous execution

<10ms order execution time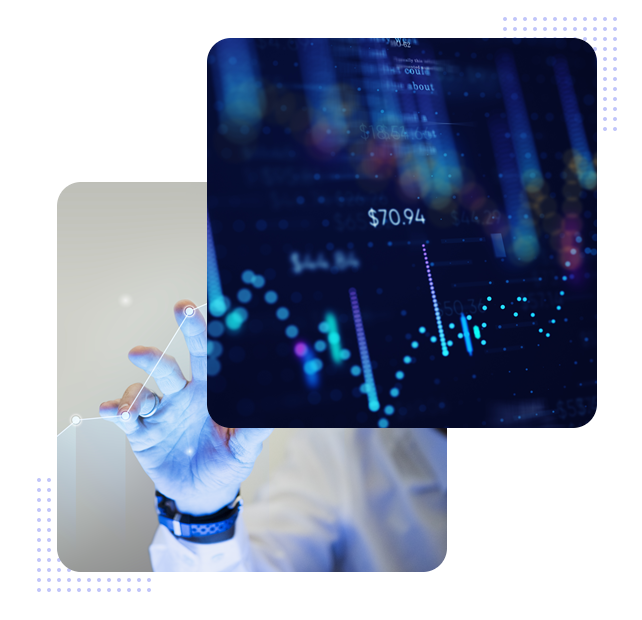 Everything you need for high-frequency forex trading
Fast data feeds
We offer unthrottled multi-level market data aggregated from many sources to ensure you have access to the fastest and most accurate quotes.
Fast execution
We source all our liquidity from co-located and often cross-connected London-based makers to ensure minimal price latency and slippage.
Raw spreads
All quotes streamed via our HFT feeds are raw, ensuring you trade on the lowest bid and highest offer quotes possible.
Low commissions
Our HFT accounts enjoy institutional-level commissions. Run your HFT and pay just $4 per lot, translating to approximately $20 per million.
Diverse liquidity
We source liquidity from over 30 providers. We connect to prime brokers, ECNs and market makers to offer various execution venues.
Low latency
Experience peak performance with our servers, meticulously maintained to ensure minimal internal latency and unparalleled precision.
1
Can I test your HFT solutions with a demo account?
Yes. However, you should consider that demo accounts cannot reliably test execution as orders from demo accounts are not sent to external counterparties for execution.
2
Is there a minimum deposit required?
No minimum deposit is required to open an account with Scandinavian Capital Markets, but you'll need to subscribe to our HFT solution, which costs $299 per month.
3
Do you allow automated trading?
Yes. We allow our clients to trade however they wish and support any trading strategy, whether an EA, cTrader Bot or a black box trading via FIX API.
4
How fast do you execute orders?
We aim to execute orders within 10ms. Over 95% of orders are executed in under 20ms.
5
Can I have more than one account?
Yes. You can have as many trading accounts as required by your HFT strategy.
Open your Scandinavian Markets trading account for true STP forex trading.