SPX HOURLY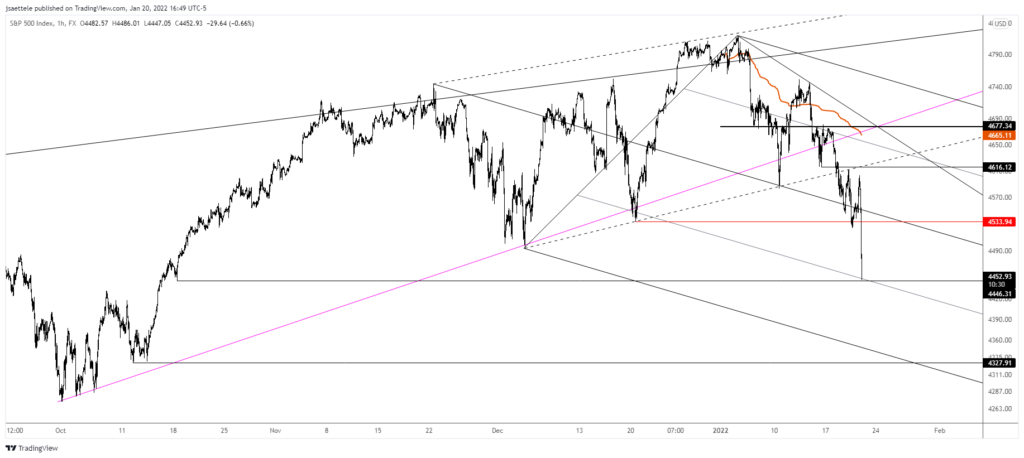 SPX printed 4447 after the close. This is a good spot for a bounce, especially given elevates volumes in SPY and QQQ today. The red bars on the charts below indicate when volume is at least 1.5 x the 20 day average at a 50 day low. The market usually bounces following one of these high volume days, although there are of course exceptions. My 'favored' view is that price bounces but that the bounce fails near 4530.
1/19 – The SPX bounced was turned away at the underside of the line off of the December and early January lows and price broke the bearish median line. This leaves the index in an extremely dangerous spot as there is now risk of accelerated weakness towards the 75 line near 4450 and eventually the lower parallel near 4330. The median line is now proposed resistance near 4555.
SPY DAILY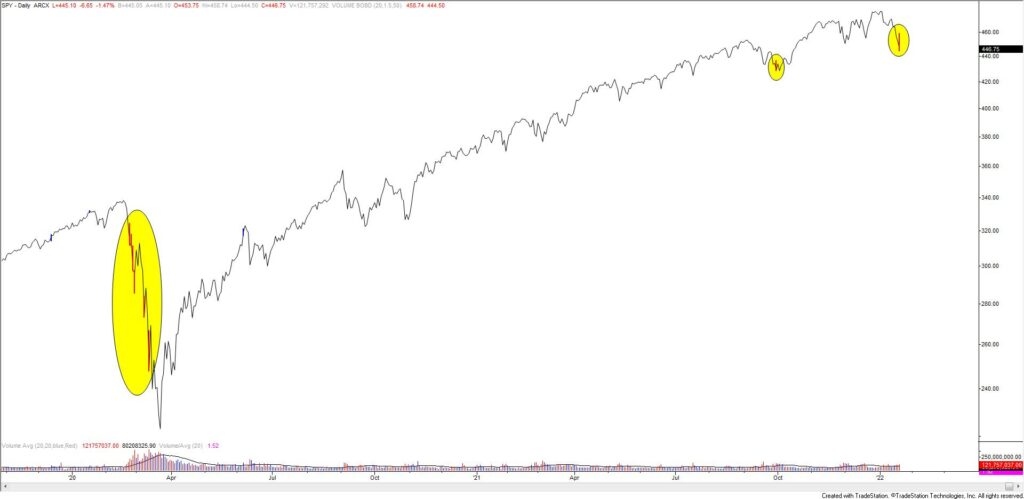 SPY DAILY (2018)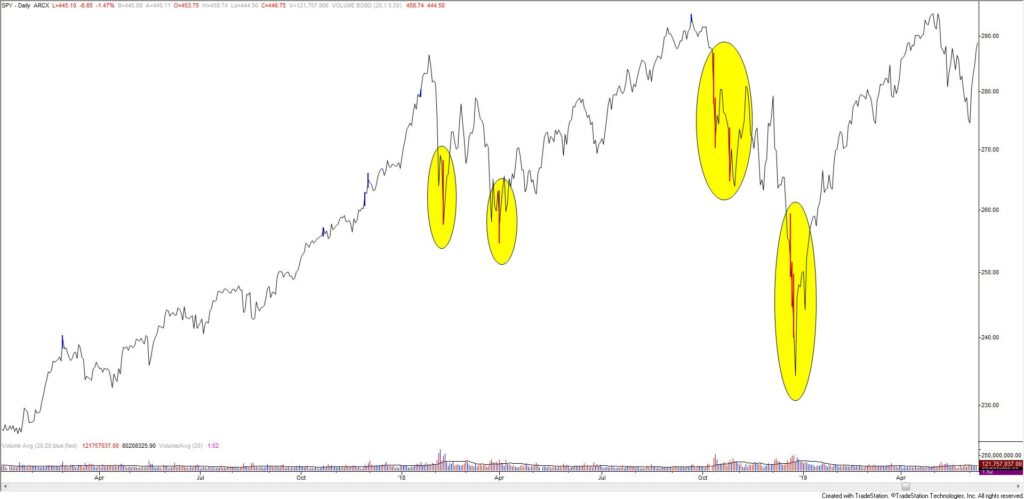 QQQ DAILY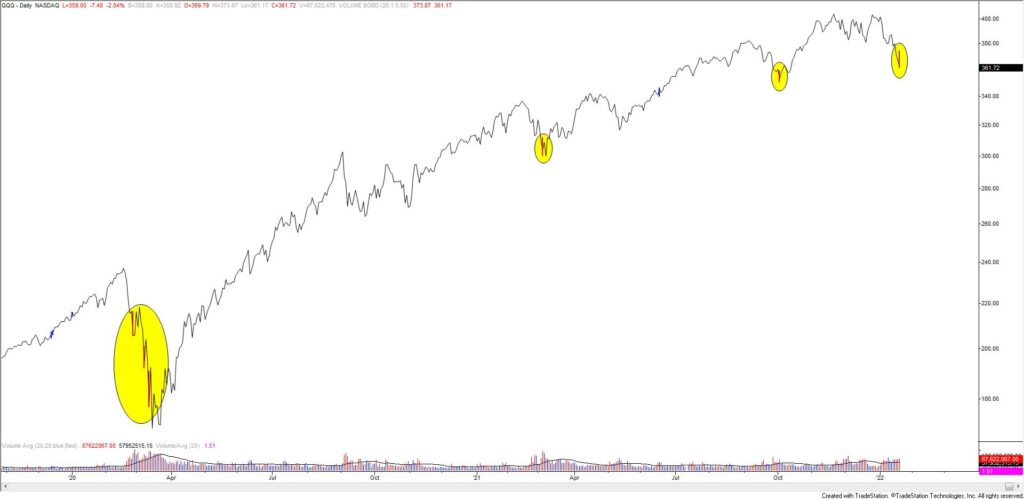 QQQ DAILY (2016-2018)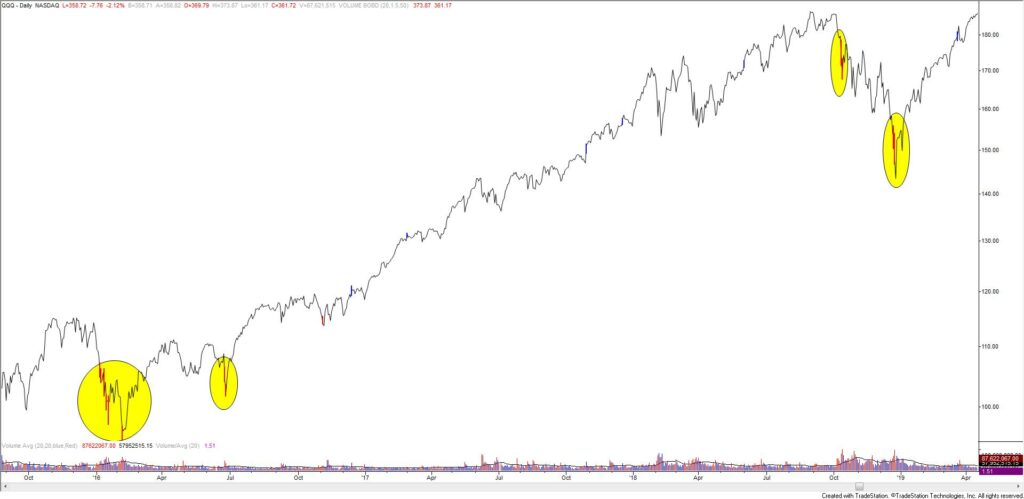 ADAUSD DAILY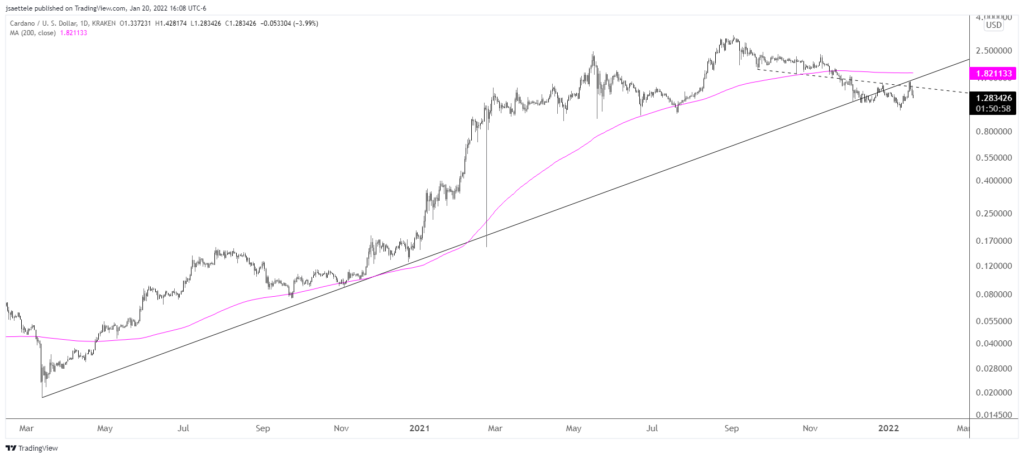 ADAUSD failed at the underside of the trendline from the March 2020 a few days ago…that is extremely bearish! I'm wondering if ADA is 'the tell' for crypto in general. Watch for resistance near 1.4580.
EURUSD DAILY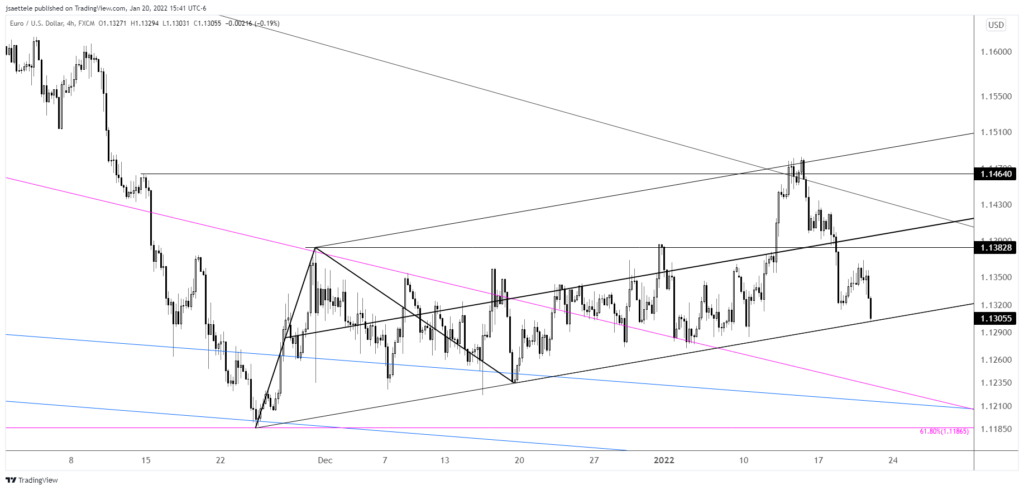 EURUSD is at proposed support (1.1300). This level obviously has to hold in order to maintain a constructive view. If we get a decent reaction then I'll navigate for entry.
1/18 – So much for that EURUSD 'breakout'! I was looking for 1.1380s to hold and that level did nothing. If action since the November low is a bottoming process then support needs to register near the lower parallel of the channel at 1.1300.
USDNOK 4 HOUR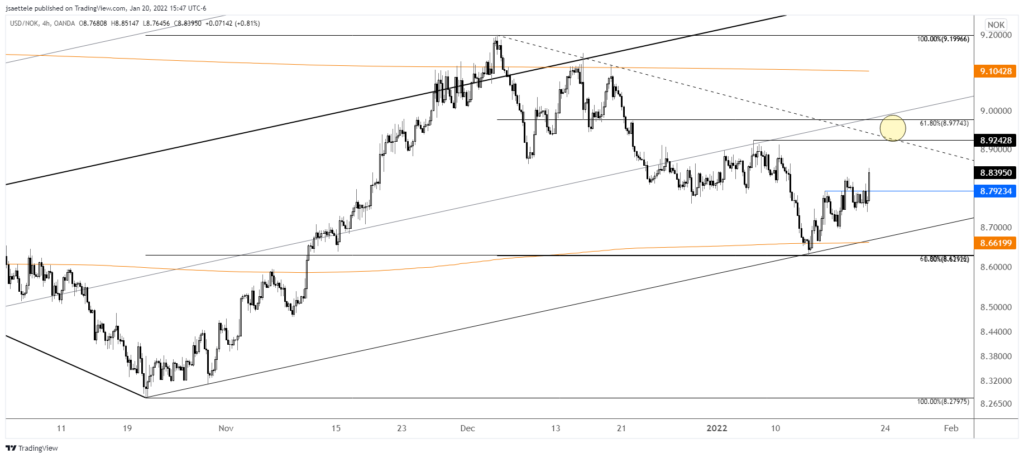 USDNOK continues to make headway and focus is on the 8.9240-8.9770 zone. Watch for support near 8.7920.
1/13 – USDNOK reversed right at the noted level today. I favor the upside as long as today's low holds.
CADJPY 4 HOUR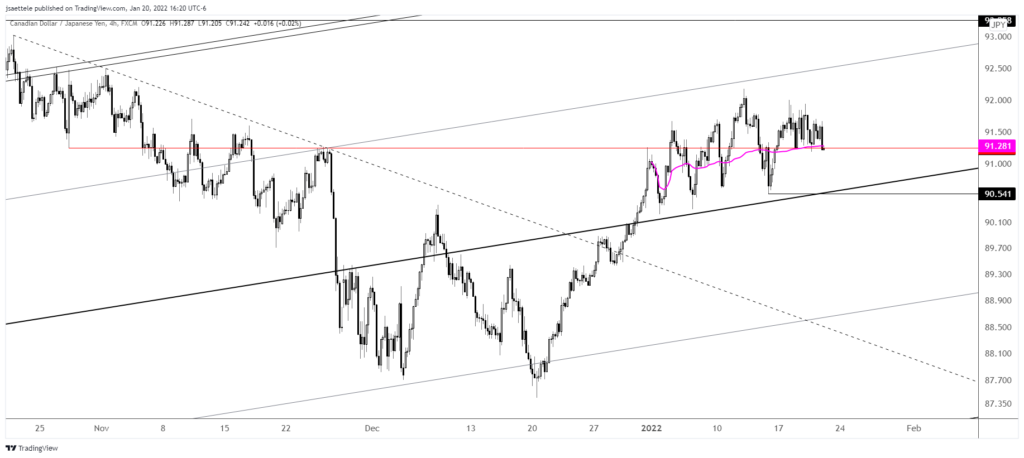 CADJPY is right at the noted breakdown level (91.20). If price breaks down, then look to short into the level from below.
1/19 – CADJPY action since the start of the year may be a topping process (kind of an ugly head and shoulders). Weakness below 91.20 would trigger a bearish bias for me. The level has been key since October and is also 2022 VWAP (magenta line). Immediate focus would be 90.54.